KeyForge Sealed – Casual Tournament
When:
2020-05-23T10:30:00-05:00
2020-05-23T10:45:00-05:00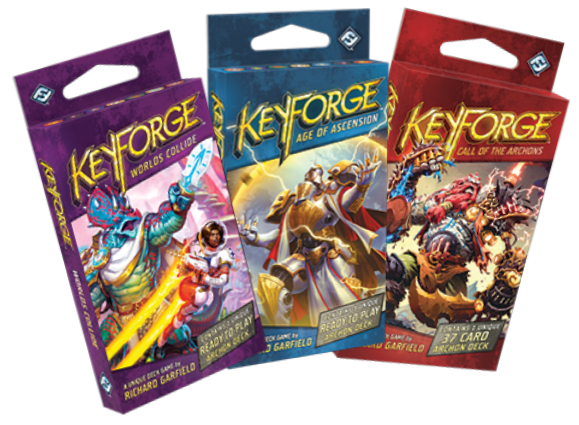 Join us twice a month for Sealed KeyForge!
Every 2nd and 4th Saturday, you'll get to select your set and discover a new deck that you'll pilot for the morning.
We'll play three or four Swiss-style rounds, depending on our attendance.
Each round will be a Solo variant match, meaning you'll play your new deck in a single game against your opponent.
Special Formats/Themes
Occasionally, this event will have a unique theme or special format. Join our KeyForge Facebook Group for updates and announcements about each week's event.
Master Vault App
We suggest that all players download the official, free KeyForge Master Vault app and create an account. This account will be used to register you for each week's event.
Leaderboard Ranked
For those interested, this event will count toward monthly Leaderboard rankings.