KeyForge Prime Championship
When:
November 23, 2019
all-day
2019-11-23T00:00:00-06:00
2019-11-24T00:00:00-06:00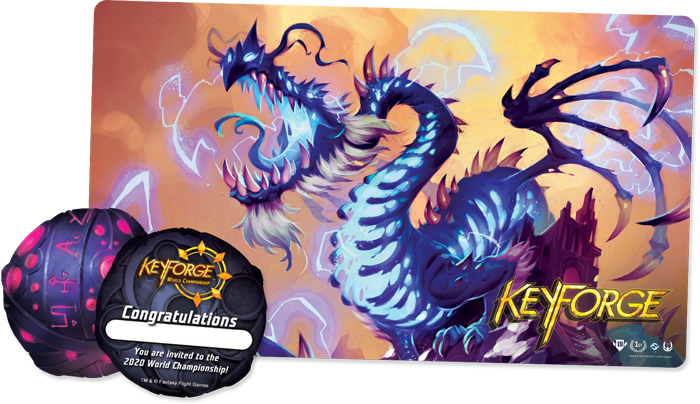 Update: Online pre-registration has closed, but there are still PLENTY of seats available for day-of registration in the store.
We do no currently expect this event to sell out.
Embrace your inner Archon at this all new KeyForge Prime Championship event!
This epic KeyForge competition will gather players from near and far for a day of high-energy competition, and the winner will earn an invitation to the first ever KeyForge World Championship!
KeyForge Prime Championship, Fall 2019
Board Game Barrister – Greenfield location
Saturday, November 23, 2019

6120 West Layton Avenue
Greenfield, WI 53220
(414) 423-7100
We strongly recommend pre-registration for this event. When you pre-register, you guarantee your seat at the event and make registration much smoother for yourself on the day-of.

ONLINE REGISTRATION WILL CLOSE AT 11:59PM ON THURSDAY, NOVEMBER 21 2019
In-Store registration will be available until the event's start time, or until the seating capacity is reached.
Tournament Schedule
Doors Open: 10:00AM
Registration: 10:00AM—10:50AM
Player Meeting: 10:50AM
Round One Start: 11:00AM
Tournament Details
Format: Archon Solo
Round Structure:
Swiss Rounds, Single-Game Rounds—35 Minutes
Top Cut, Single-Game Single-Elimination—35 Minutes
Grand Final, Best-of-Three Single-Elimination—120 Minutes
Please refer to the most recent KeyForge Tournament Regulations for full details on participating in a Prime Championship tournament.

Tournament Prizes
Æmbershards: Players earn Æmbershards for participation, as well as final standings. Get the full details on earning Æmbershards at Prime Championships here.
Top 16: Acrylic Stun Tokens & Art Deckbox
Top 8: Playmat featuring "The Grim Reaper"
Top 4: Multi-Deck Art Deckbox
Top 2: Metal Prime Championship Key Tokens
Prime Champion: Playmat featuring c rackling dragon and an Invitation to the KeyForge World Championship.