KeyForge Casual Sealed Tournament
When:
June 9, 2019 @ 11:30 am
2019-06-09T11:30:00-05:00
2019-06-09T11:45:00-05:00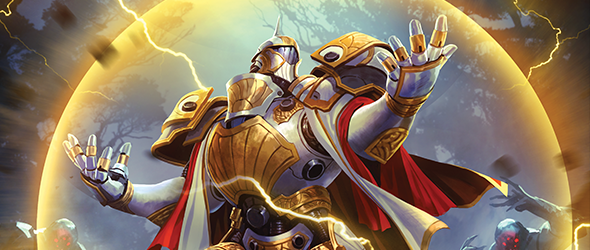 Join us for a Sealed KeyForge Tournament, featuring the new Age of Ascension set!
Crack open a fresh Age of Ascension deck and play for exciting prizes!
Registration: 11:30AM
Round One Start: Noon
Adaptive Format
In the Adaptive variant, you and your opponent play best two out of three. Game one, you use your deck. Game two, you use your opponent's deck. If there's a third game, you bid chains for the deck that won the previous two games.
Tournament Structure
Players will be paired for three of Swiss-style rounds.
Round Length: 75 Minutes
Tournament Prizes

All players will receive prizes for participating, including promos, tokens and more!
More details to come.