HeroClix: Constructed-Modern Age
When:
January 5, 2019 @ 12:00 pm
2019-01-05T12:00:00-06:00
2019-01-05T12:15:00-06:00
Cost:
100 MVP points or $3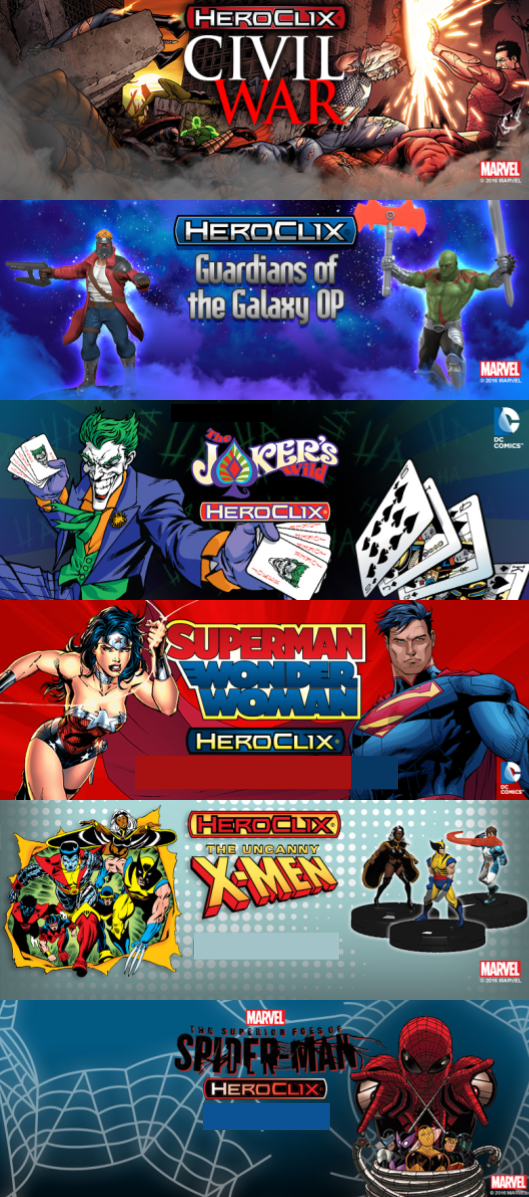 Constructed – Modern Age

Name: Modern Age Constructed
Format: Constructed
Sub-Format: Modern Age
Universe: All
Point Value: 300
Restrictions: none
Description: Build your 300 point team from Modern Age HeroClix pieces. You can find a list of those pieces on the WizKids website in the rules forum here: https://win.wizkids.com/bb/viewtopic.php?f=3&t=12435&sid=ff78cf4bfc404c1040eca83985ffee22
New to HeroClix?
Play with your favorite super heroes, sidekicks (and villains) at our HeroClix events! Each week has a theme, scenario and/or format. Stop by to learn the game!