FNM – Booster Draft
When:
November 1, 2019 @ 6:30 pm
2019-11-01T18:30:00-05:00
2019-11-01T18:45:00-05:00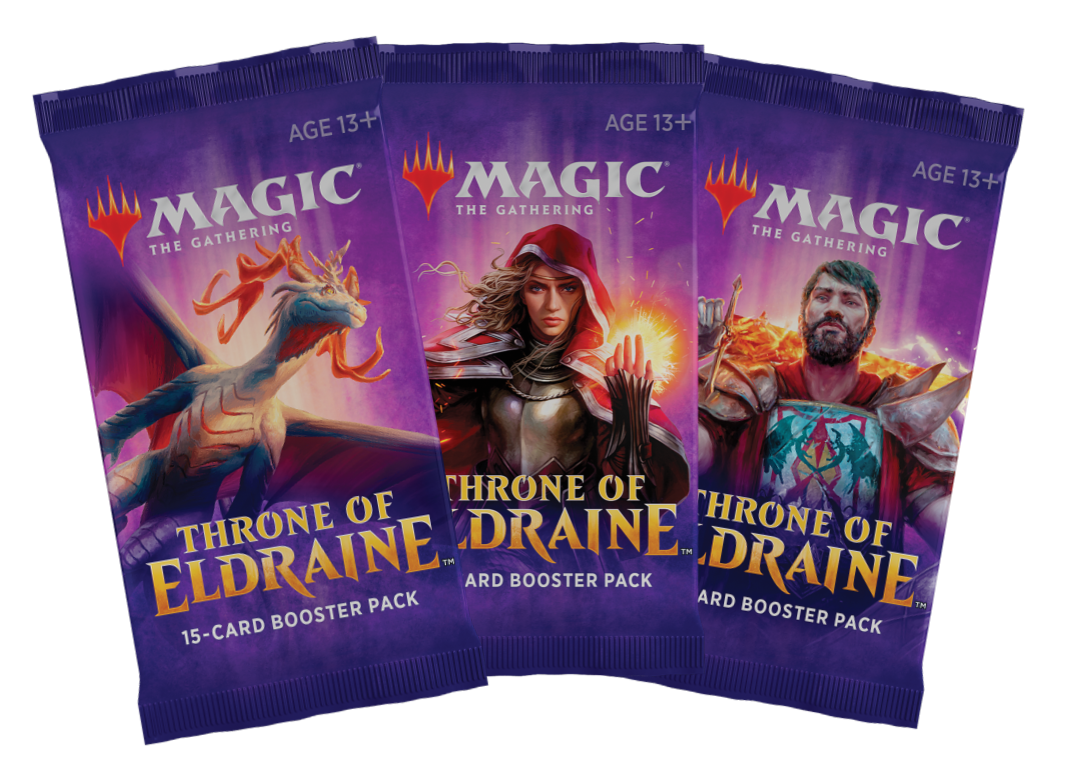 Welcome to Friday Night Magic!
Friday Night Magic (FNM) starts at 6:30pm. Please arrive as close to 6:15 as possible for registration.
First time at FNM?
Welcome!We suggest arriving around 6:00PM to familiarize yourself with the event and get registered.
Booster Draft
In an FNM Boosters Draft, you'll open and draft three booster packs of the most recent set in Standard rotation.
After decks are built, you will be paired against opponents for three best-of-3 matches.
Prizes
The Top 8 players in each pod receive MVP points for prizes.
Read more about Booster Drafts here.