Dungeons & Dragons—Mayfair
When:
2021-10-30T00:00:00-05:00
2021-10-31T00:00:00-05:00
Cost:
$10 –Credited directly to your Dungeon Master!
Welcome to Dungeons & Dragons events at Board Game Barrister!

This page is for ALL Saturday Events at our Mayfair Mall location.
See all D&D session and location options.
Tickets become available on Mondays, for the following weekend's events.
Each week, we host various D&D tables–something for everyone, whether you're a newcomer to the game, a returning veteran, or looking for an ongoing campaign.
Masks are Required for event participants.
Event Times
We host two D&D play sessions every Saturday. There are multiple tables available during each session:
Early Session: 11:30AM–3:00PM
Late Session: 3:15PM–6:45PM
Your adventure will begin promptly at the time listed. Please arrive at least 5 minutes prior to your session's listed start time. If you still need to register for a session, of if you have questions for your DM, please arrive 15 minutes early.
Your Dungeon Masters
We've hand selected many of the greatest dungeon masters in our player community to sit at the helm of your table. They'll prepare each week's session well in advance so you know what to expect when you sign up at a table.
Read the BGB Dungeon Master's Guide for more details on DMing at in-store events.
Event Tickets
Each weekend's Dungeons & Dragons tickets become available the prior Monday.
Get notified when the events open each week.
100% of your ticket price is returned to your amazing DM in store credit!
Tickets are available both online and in-store.
New to Dungeons & Dragons?
Welcome, new adventurer! Dungeons & Dragons is an incredible group storytelling game, where you and your fellow players will find yourselves on an exciting quest powered by your collective creativity and the fateful rolls of your dice.
You'll see various labels on the D&D sessions that are available to play each week. Choose one that's listed as "New Player Friendly" and your Dungeon Master will be ready to provide any needed guidance as you go.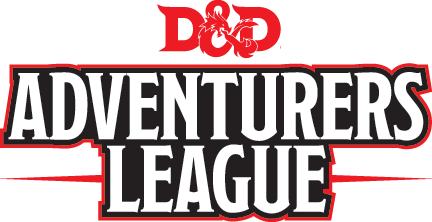 Adventurers League is D&D's official organized play system. It's a compelling way to take part in stories that are being played out by D&D players everywhere. Anyone can begin playing in Adventurers League by taking the following three steps: