Dungeons & Dragons for Kids! (EVENT FULL)
When:
August 25, 2019 @ 12:00 pm – 2:00 pm
2019-08-25T12:00:00-05:00
2019-08-25T14:00:00-05:00
Cost:
$10 per player (Parents encouraged to participate for children ages 6-8)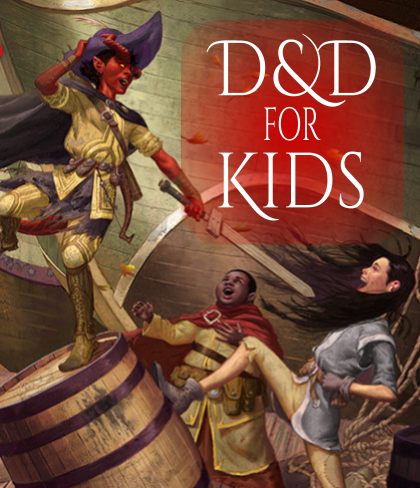 This seating cap for this event has been reached. Stay tuned for future D&D for Kids events with our incredible Dungeon Master, Chris!
Welcome to Barristerberg Adventurers Academy!
This mythical and magical place is where young adventurers begin their journeys and build lifelong knowledge of how to be a great Dungeons & Dragons player.
Dungeons & Dragons isn't just about tracking statistics and defeating imaginary dragons. The real fun of the game is in telling a communal story, cheering when your teamwork pays off, and laughing when everything goes wonky.
About your Dungeon Master
Chris has been playing Dungeons & Dragons and other tabletop roleplaying games since 1981. For many years, he has run events in Board Game Barrister stores, at official conventions, and at home. Chris has published several pieces in third-party roleplaying books and has written numerous adventures and campaigns.