Dungeons & Dragons (Casual Group)
When:
2019-06-12T18:00:00-05:00
2019-06-12T18:15:00-05:00
Cost:
$5 or 300 MVP Points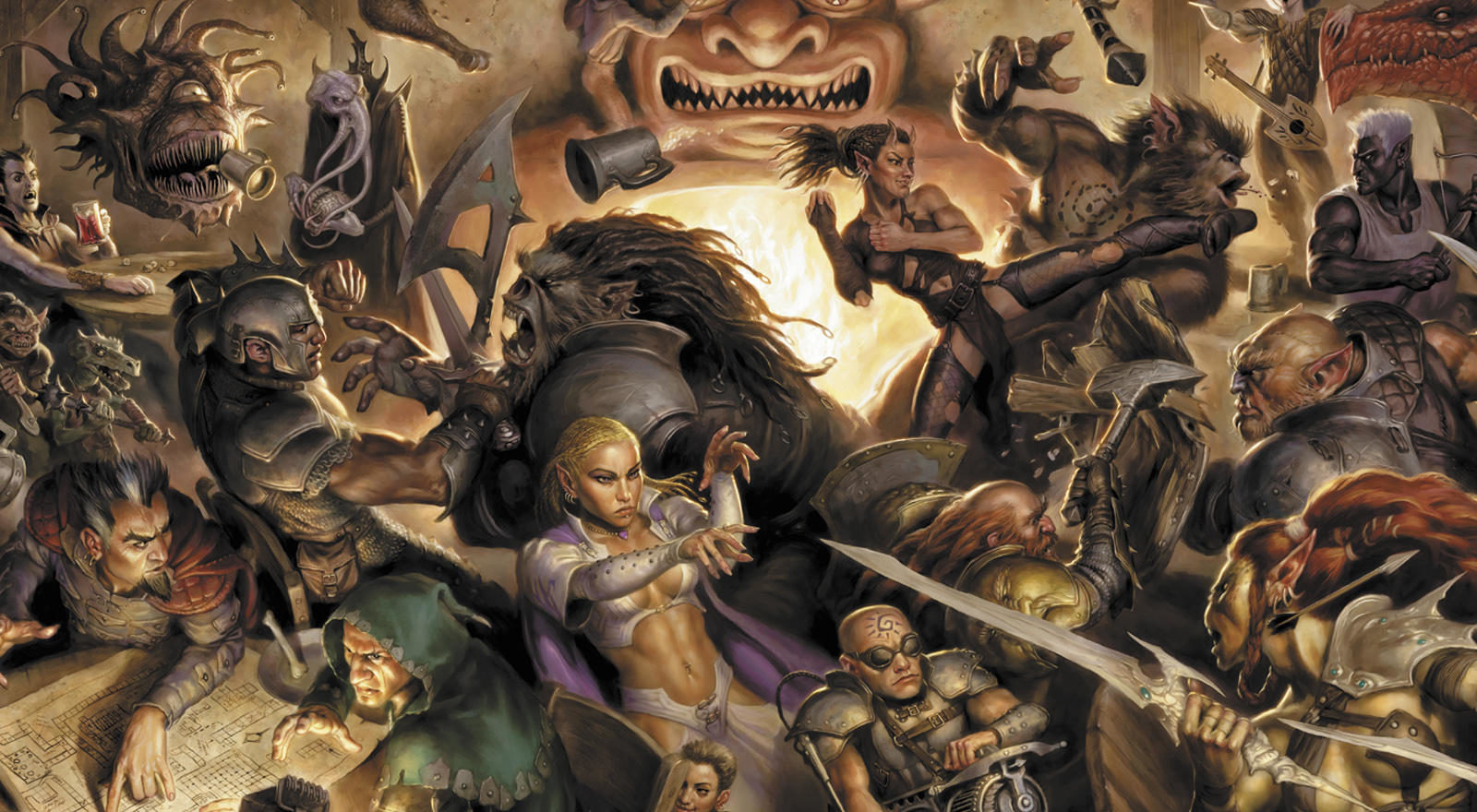 Join us for Dungeons & Dragons 5e at BGB Greenfield!
This ongoing weekly campaign is open to players of all experience levels. With the guidance of a variety of experienced DMs, we will adventure through a series of homebrew quests. This is NOT an Adventurer's League campaign.
Starting out: ​Characters in these settings will start at level 3. Come with a character (or characters) prepared or arrive early and one of our experienced players will assist you in making a character. Not sure you want to commit to a character? That's okay! Due to the structure of the campaign, players are encouraged to try out different characters.
Settings:​ There are a variety of settings in which you may find yourself playing. Current adventures include a homebrew campaign set in the world of "Aurak" (where we are adventuring around the premise of building and maintaining a stronghold) being run by rotating DMs. Your characters coming to our stronghold is a constant thread. However, with different DMs come different styles of adventures that are built around this main premise.
New players are always welcome! We understand that players will come and go as this campaign continues, and we are happy to accommodate a shifting group of players each week. If there are a large number of players, we will split into two groups. This will provide all players to have more interaction within the game and allow the storylines to progress.
Who's running this anyway? The exceptional staff at BGB-Greenfield will be able to point you in the direction of DMs Brian, Devon, and Stephanie. We will be happy to start you on your epic adventure!