Dungeons & Dragons
When:
2019-06-22T17:30:00-05:00
2019-06-22T17:45:00-05:00
Cost:
$5 or 300 MVP Points
Join us for Dungeons & Dragons at Mayfair!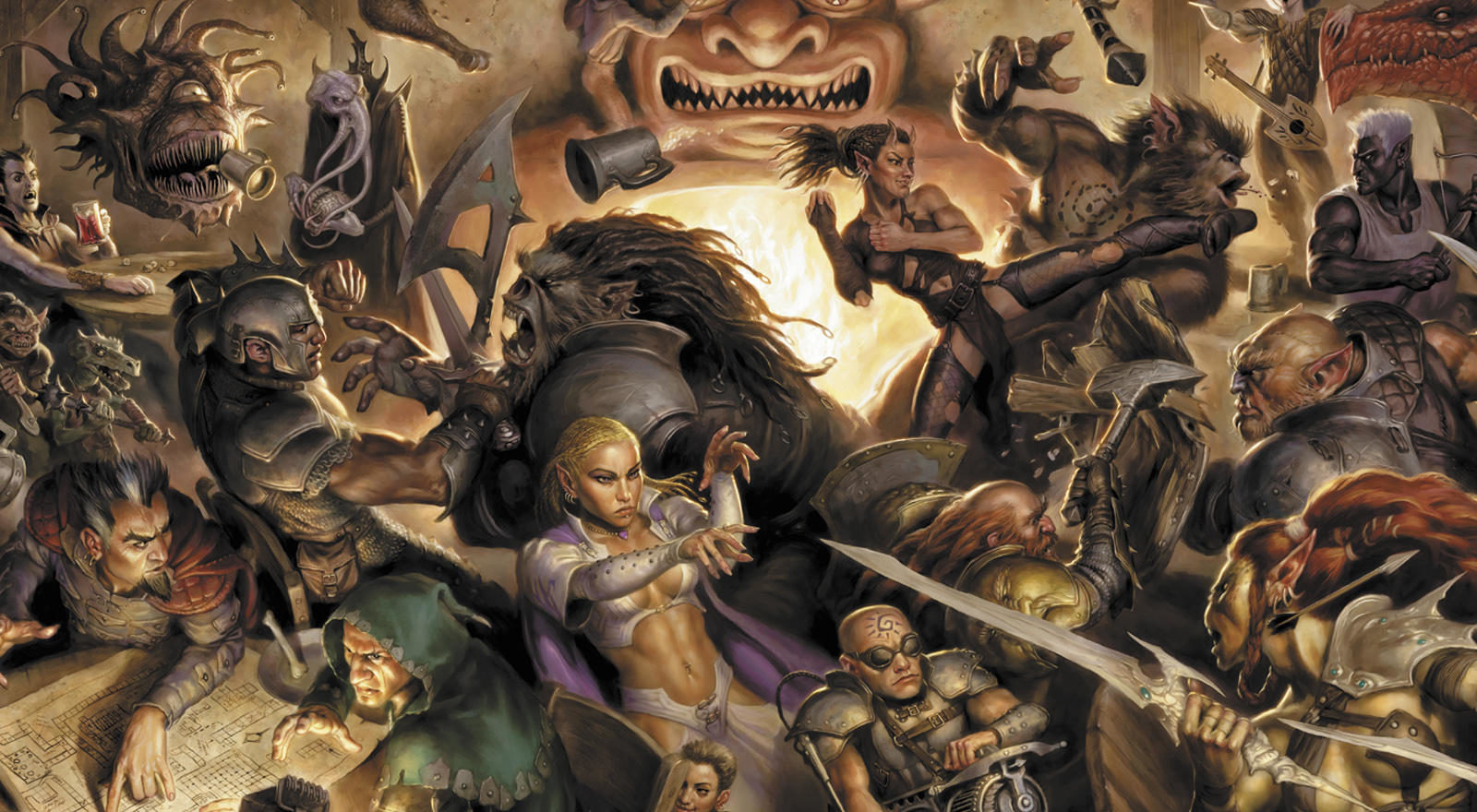 This ongoing weekly campaign is open to players of all experience levels. With the guidance of your knowledgeable Dungeon Masters, you'll go on great quests, explore deep caverns and distant landscapes, and share a few laughs along the way.
Suggested Age 14+
This group will occasionally deal with some content that may not be appropriate for young children. We suggest that players be at least 14+ years of age.
Players of all ages are welcome at our Bayshore location Dungeons & Dragons group at 3:00pm on Saturdays!
New players are always welcome!
We understand that players will come and go as this campaign continues, and we are happy to accommodate a shifting group of players each week.