D&D Adventurers League
When:
September 14, 2019 @ 3:00 pm
2019-09-14T15:00:00-05:00
2019-09-14T15:15:00-05:00
Cost:
$5 or 300 MVP Points
Join us for Dungeons & Dragons at Greenfield!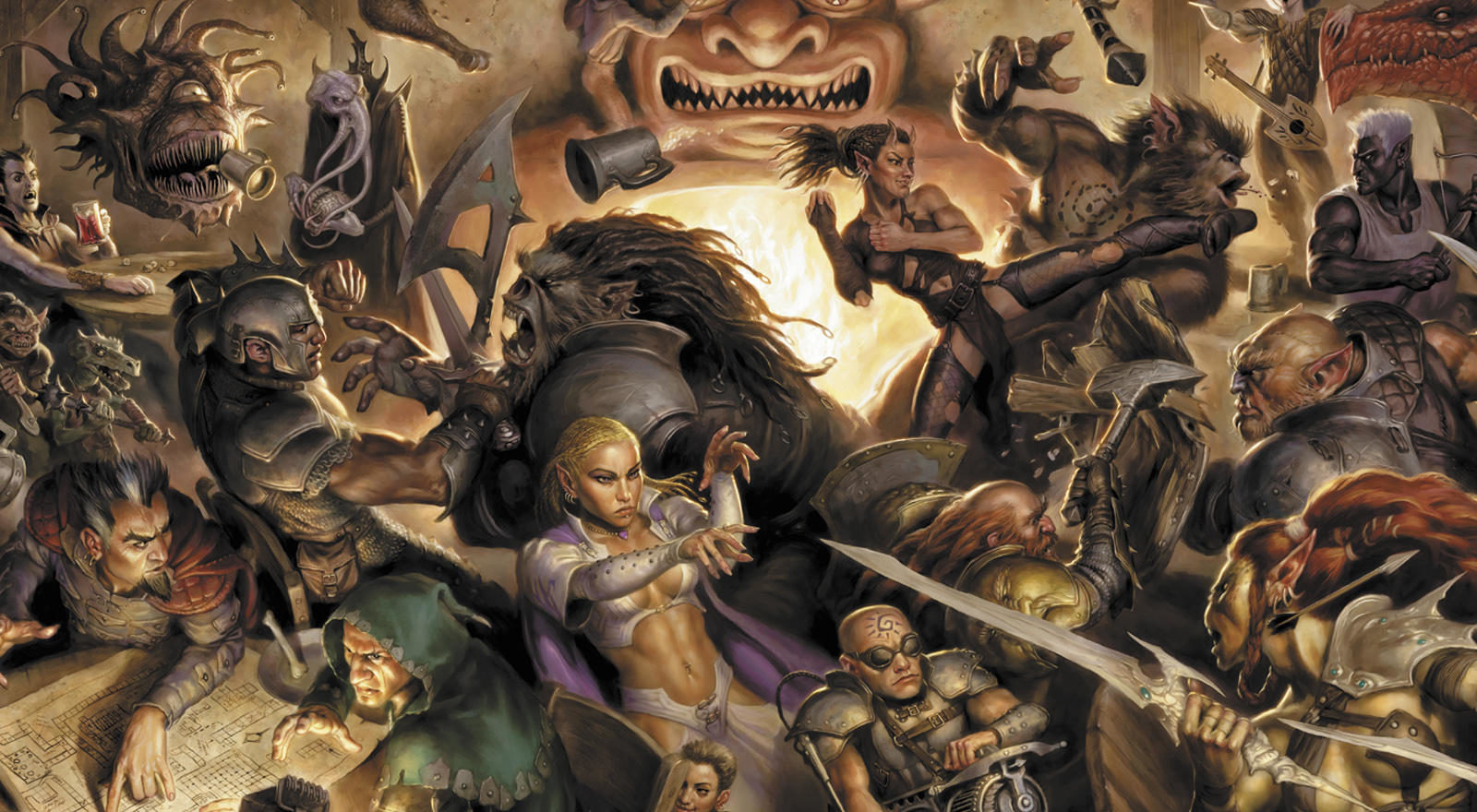 This ongoing weekly event is open to players of all experience levels. With the guidance of your knowledgeable Dungeon Master, you'll go on great quests, explore deep caverns and distant landscapes, and share a few laughs along the way.
New players are always welcome!
We understand that players will come and go as this campaign continues, and we are happy to accommodate a shifting group of players each week.
Sign-up starts at 2:00pm
Our capacity for this event is determined by the number of Dungeon Masters who are available each week. We often run out of seats between 2:05 and 2:30, so we suggest arriving early enough to sign up right away (between 1:50pm—2:00pm)
Eberron Campaign Setting—Beginning February 2020
Beginning in February of 2020, one of our Adventurers League tables will take place in the Eberron campaign setting. If you'd like to take part in these Eberron sessions, sign up for the table hosted by DM Terrelle.
Additionally, Eberron AL characters must exist independent of Forgotton Realms characters, so all players will need a pre-existing Eberron AL character or to create a new character for this setting.
What is D&D Adventurers League (AL)?
The D&D Adventurers League (AL) is an ongoing official campaign for Dungeons & Dragons. It uses the fifth edition Dungeons & Dragons rules, and features the Forgotten Realms setting.
You can play D&D Adventurers League games literally anywhere. Players use the fifth edition rules to create a character and bring that character to games anywhere D&D Adventurers League play is happening.
AL is not the only way to play D&D, it's only one of many. So why should you play AL?
You enjoy playing games and meeting new people.
You're looking for a new D&D group to join, the sooner the better!
You played D&D back in the day and you're curious about the latest rules but you're not sure if you want to buy books yet.
You're a hardcore player who wants to play several times a week.
You're a casual player who wants to jump in whenever you have a little free time.
You are a DM who wants to expand their skills by DMing new content with new people.
You want to learn how to DM from an experienced DM who can help you.