Dungeon Crawl Classics—Portal Under the Stars
When:
August 31, 2019 @ 12:00 pm
2019-08-31T12:00:00-05:00
2019-08-31T12:15:00-05:00
Cost:
100 MVP points or $3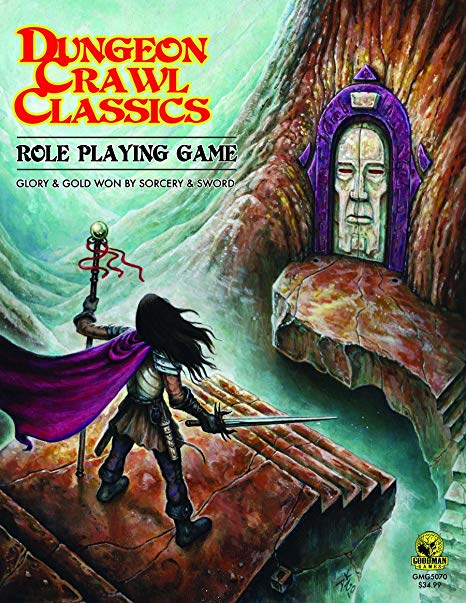 The *Dungeon Crawl Classics* Role Playing Game is 100% dungeon crawl, featuring the monsters you know, the traps you fear, and the secret doors you know are hidden somewhere. Adventure as 1974 intended you to, with modern rules grounded in the origins of sword & sorcery. Fast play, cryptic secrets, and a mysterious past await you!
Every game of Dungeon Crawl Classics starts with a funnel adventure where players start as level-0 peasants with nothing but your profession (rat catcher, thief, farmer…) and your tools of the trade (rat cages, lock picks, cows—the important stuff). Each player randomly generates up to 3-4 characters in the very likely event that one of your peasants doesn't survive the journey.
If one of your characters is lucky enough to get to the end of the dungeon – congratulations! You're officially an adventurer!
New Players Welcome – All Materials Provided
DCC is a silly game, and is an amazing experience for any new player who is looking for a low-stakes RPG romp. Our game master, Alex, will provide all the materials necessary to play.
Players are encouraged to bring RPG dice from home.