Drop-In Dungeons & Dragons
When:
August 25, 2020 @ 7:00 pm
2020-08-25T19:00:00-05:00
2020-08-25T19:15:00-05:00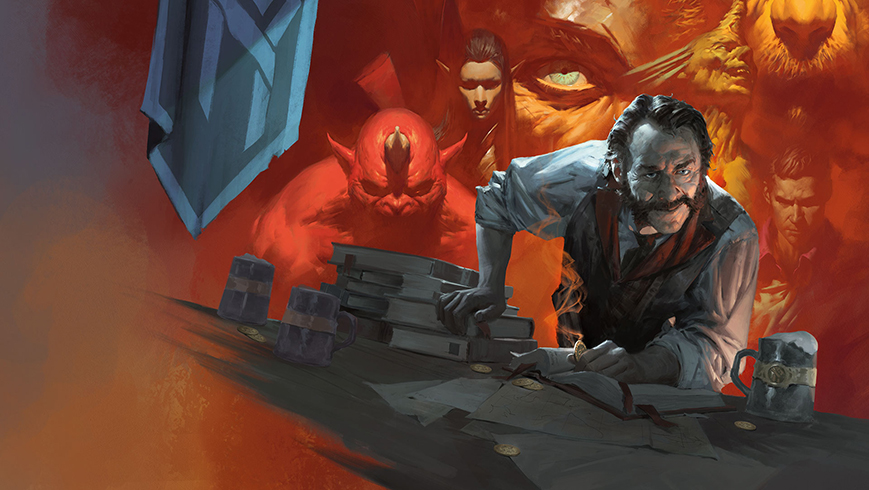 Get in on Drop-In D&D every Tuesday! Each week, you'll explore brand new stories and face off with exciting challenges in the 5th Edition of D&D.
DMs drink for free!*
Each session, your table will feature a different one-shot adventure. Space is very limited, and is first-come first-served.
Please bring one or more pre-built characters for each week's session. If you do not have a character, or your character is not an appropriate level for the adventure, we will have pre-built characters available for you to use!
We also ask that players have a basic understanding of the rules.
If you have never played D&D before, we suggest learning the ropes at one of the many weekly events at Board Game Barrister locations.
One Drink/Appetizer Minimum Per Person
We're proud to host public gaming events in our pub, and to offer free admission to those events.
Please help us continue to run these events with a minimum order of one drink or appetizer.
Event minimum orders are subject to an 18% gratuity. Find out more.
*DM Perks
We appreciate all the time and energy that goes into being the Dungeon Master, and we'd love to buy you a drink or a snack.
– DM for a table of 4+ players, and you'll get two $5 "Inspiration Tokens" for a $10 total.