Drop-In Call of Cthulhu
When:
2020-05-25T18:30:00-05:00
2020-05-25T18:45:00-05:00
Where:
Oak & Shield Gaming Pub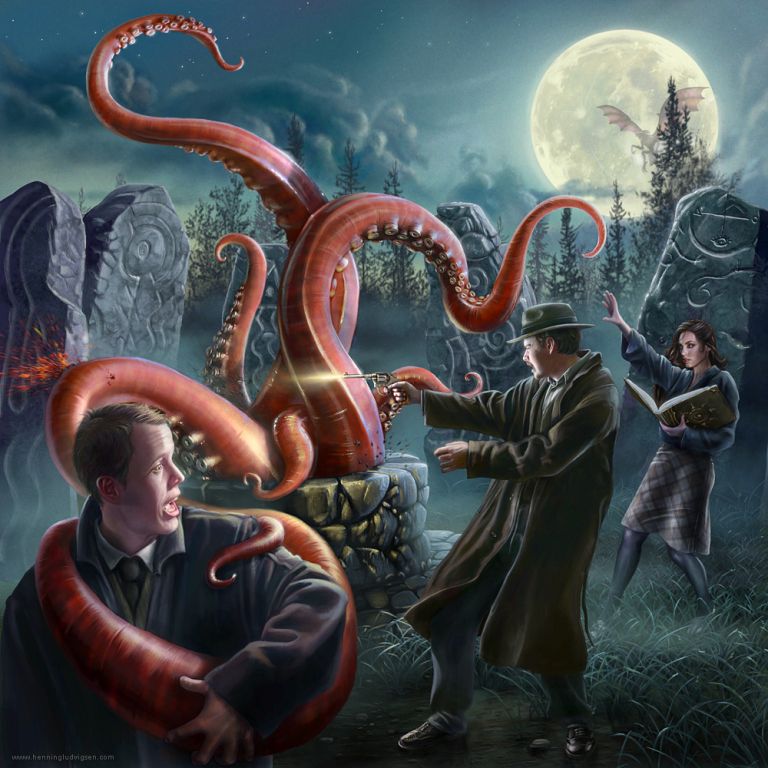 Join us every other Monday for an evening of tabletop horror roleplaying using the Call of Cthulhu 7th edition rules. Investigate strange things, face the unknown, and have some good scary fun!
New players are always welcome! Your Game Master, David, is available to teach the game and provide guidance as you play.
One Drink/Appetizer Minimum
We're proud to host public gaming events in our pub, and to offer free admission to those events. Please help us continue to run these events with a minimum order of one drink or appetizer.
Event minimum orders are subject to an 18% gratuity. Find out more.
More about Call of Cthulhu
Call of Cthulhu is a tabletop roleplaying game based upon the worlds of H.P. Lovecraft. It is a game of secrets, mysteries, and horror. Playing the role of steadfast investigators, you travel to strange and dangerous places, uncover foul plots, and stand against the terrors of the Cthulhu Mythos. You and your companions may very well decide the fate of the world.