Destiny: Solidarity Constructed Tournament
When:
February 27, 2019 @ 6:00 pm
2019-02-27T18:00:00-06:00
2019-02-27T18:15:00-06:00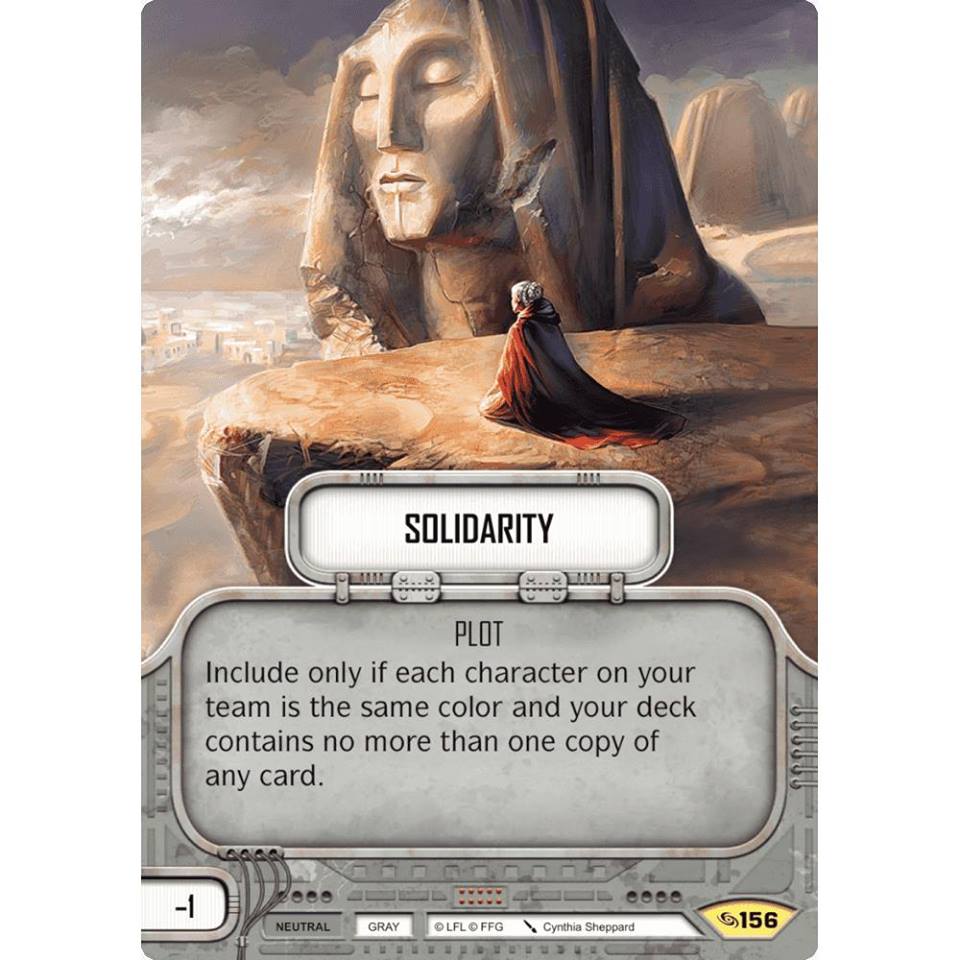 Our monthly Tournament will be a Solidarity tournament. You must build a deck using the Solidarity plot.
(If you don't have a copy, we can just understand that everyone will be able to spot a copy of the plot)
The limitations of Solidarity (per the card) are: all characters on the team must be the same color. You are only allowed 1 copy of each card in your deck. -1 point cost (so you can build with 31 points)
Kylo2 (from the 2 player set) and Kylo's Starfighter are both banned for this event.
All Holocrons, errata and Balance of the Force costs are in effect.
https://www.fantasyflightgames.com/en/products/star-wars-destiny/