D&D: Kids' Table!
When:
September 21, 2019 @ 3:00 pm
2019-09-21T15:00:00-05:00
2019-09-21T15:15:00-05:00
Cost:
$5 or 300 MVP points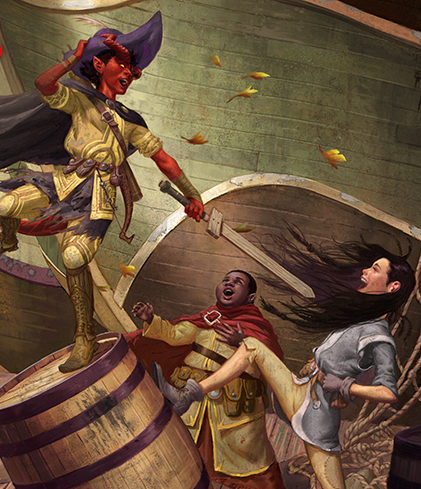 Welcome to the D&D Kids' Table—every Saturday during our normal Dungeons & Dragons Adventurers League game!
Signup is from 2:30-2:50pm
The adventure begins at 3:00pm
At this 15-and-younger table, our local youngsters have a place to adventure with others their age and pursue their characters' wildest whims.
Your Dungeon Masters, David and Erik, started this table to give kids a place to express themselves without worrying about whether adults will think they're playing "wrong." There is no wrong way to play D&D—it's all about telling a great, hilarious story and growing with your characters!
Parents Welcome to Join!
Any player who can follow the rules of our event space is welcome to play without supervision, but parents are also welcome to play at the kids' table in their weekly adventures, or jump into Adventurers League for the week.