Day of Deduction: Learn-to-Play Double Feature
When:
October 26, 2019 @ 2:00 pm – 5:00 pm
2019-10-26T14:00:00-05:00
2019-10-26T17:00:00-05:00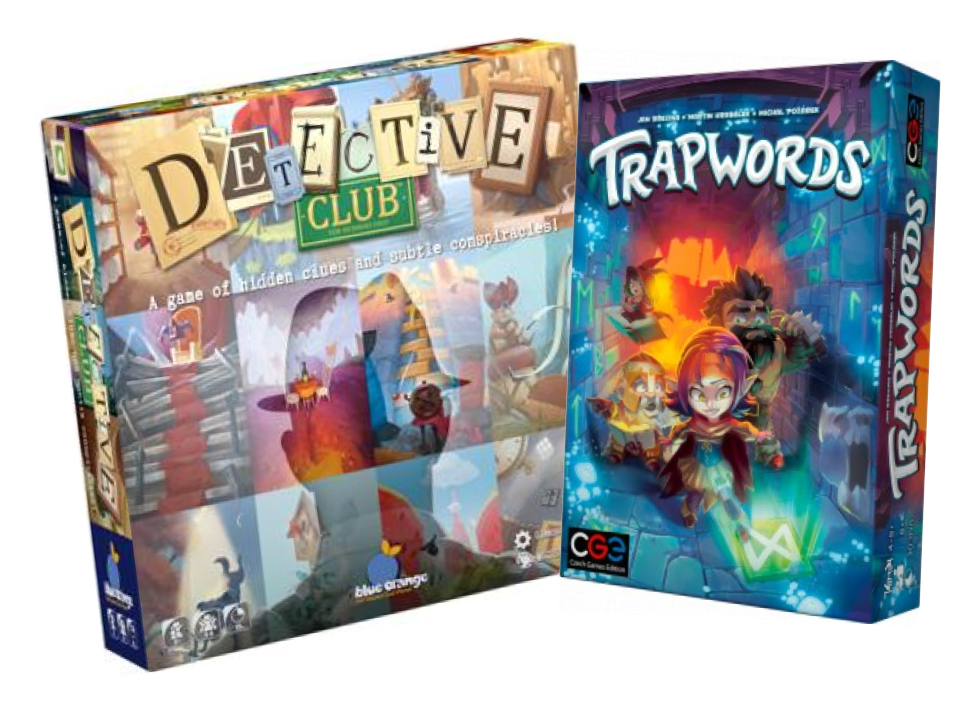 Time to do some sleuthing and deducing!
Join us for this free learn-to-play event, and prepare yourself for a Day of Deduction.
New players welcome! Your event host, Glenn, will teach the rules of these games and answer questions as we play.
More about Detective Club
Detective Club is a social deduction party game featuring beautiful, surreal artwork and intriguing player interactions! Each round, one player secretly writes a word in all-but-one of the other players' notebooks. The player who does not know the word is the Conspirator this round. All players then take turns playing cards they feel best represent the word. When the word is revealed at the end of the round, each player explains why their cards make sense with the word. The player who didn't know the word will have to quickly come up with an explanation in order to not be detected!

More about Trapwords
Your task seems simple. You are given a word, and you need your teammates to guess it. But the other team has already seen your word, and they have made a list of "trapwords" that you can't say. You don't know what's on their list. And there's a time limit. If you succeed, you advance to higher levels with more trapwords and additional challenges!