Commander Weekend (Magic: the Gathering)
When:
August 24, 2019 @ 11:30 am
2019-08-24T11:30:00-05:00
2019-08-24T11:45:00-05:00
Cost:
Entry is free with purchase of any Commander 2019 deck!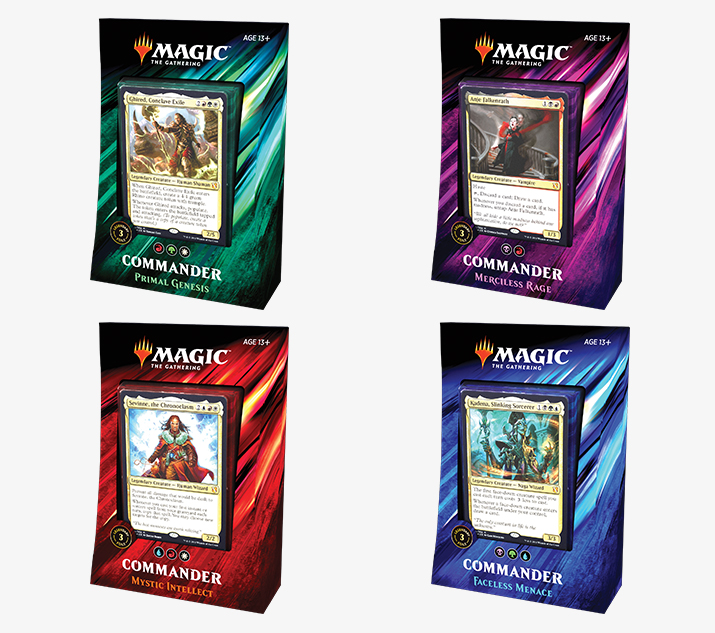 We're celebrating the release of the new Commander 2019 decks with a Commander Weekend event at Greenfield and North Shore!
Can't make it on Saturday? Join us at Greenfield or North Shore for Commander Weekend events on Sunday!
Registration: 11:30AM
Event Start: Noon
Put your new Commander 2019 deck to the test in a special format, where you'll begin the game with up to three legendary creatures from that deck in your Command Zone!
(Decks must be unaltered in order to make use of this rule)
Achievements & Prizes
When you arrive for Commander Weekend, you'll receive an achievement card. Complete all the Commander-themed achievements, and you'll take home a Core Set 2020 promo pack!
(while supplies last)
Entry is Free when you Buy your Commander 2019 Deck
Not picking up a new deck this time around? No problem! Greenfield and North Shore will still host their usual Sunday Commander events!