Commander at the Pub
When:
November 10, 2019 @ 3:00 pm
2019-11-10T15:00:00-06:00
2019-11-10T15:15:00-06:00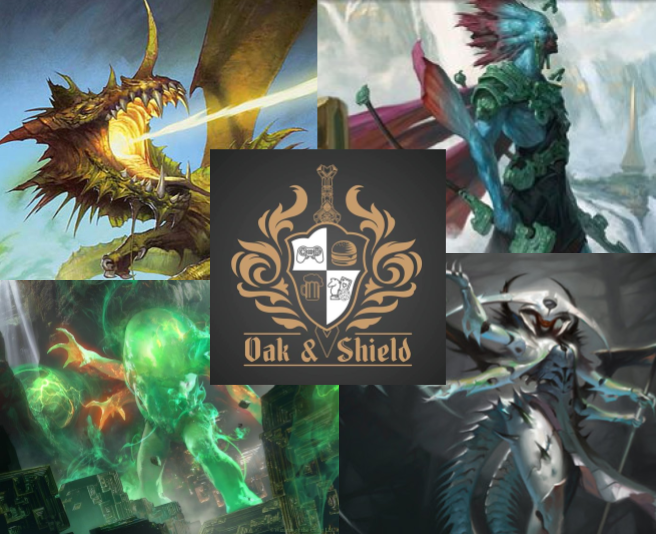 Join us for a casual Commander format Magic: the Gathering event—Sunday afternoons at Oak & Shield Pub!
Upon arriving, you'll be given a pod of players to join, and settle in for an afternoon of legendary creatures, unforgettable plays, and free-for-all fun!
Then, for anyone who wants to play more games, we'll break into new pods and do it all over again!
One Drink/Appetizer Minimum Per Person
We're proud to host public gaming events in our pub, and to offer free admission to those events.
Please help us continue to run these events with a minimum order of one drink or appetizer.
Event minimum orders are subject to an 18% gratuity. Find out more.
New to Commander?
You're welcome to join us! The Commander format, also known as Elder Dragon Highlander (EDH) is a casual Magic format featuring some truly unique deckbuilding options.
In Commander, each player chooses a legendary creature as the commander of their deck. They then play with a 99-card deck that contains only cards of their commander's colors. Also, other than basic lands, each deck can only use one copy of any card. During the game, you can cast your commander multiple times, meaning your favorite Legendary Creature can come back again and again to lead the charge as you battle for victory!