Beat the Brewery Rep (Smash Bros/Mario Cart Challenge)
When:
May 19, 2019 @ 5:00 pm – 7:00 pm
2019-05-19T17:00:00-05:00
2019-05-19T19:00:00-05:00
Where:
Oak & Shield Gaming Pub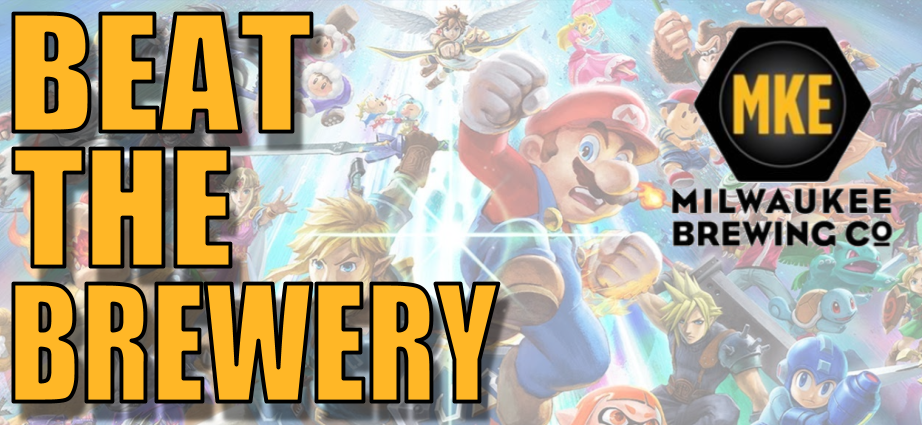 Do you even Smash, bro? Prove it at our monthly Beat the Brewery Rep event, featuring Dee from Milwaukee Brewing Co.!
Beat Dee at Super Smash Bros Ultimate (or choose Mario Cart every other month) in a casual King of the Hill tournament, and she will cover up to $50 of MKE beer from your tab!*
*Up to one winner per event, for a single tab.
Sunday Specials
$1 off MKE Brewing Co Beers
Outboard | Louie's Demise | O-Gii | Seasonal
$4 Fernet Shots
MKE Outboard & Bavarian Pretzel – $12
Choice of 2 dipping sauces:
Nacho Cheese, Cinnamon Butter,
Honey Mustard or Strawberry Preserves
Mix and Match Mini Apps – $3 Each or 4 for $10
Bacon Chicken in Little China
Eyeholes (Fried mac and cheese balls with Jalepeno)
Deep Fried Oreos
Jalepeno Poppers
Cheese Curds
Chips & Pico or Nacho Cheese