Be My Player 2—Valentines Weekend + Wildly Inappropriate Game Night
When:
February 14, 2019 – February 16, 2019
all-day
2019-02-14T00:00:00-06:00
2019-02-17T00:00:00-06:00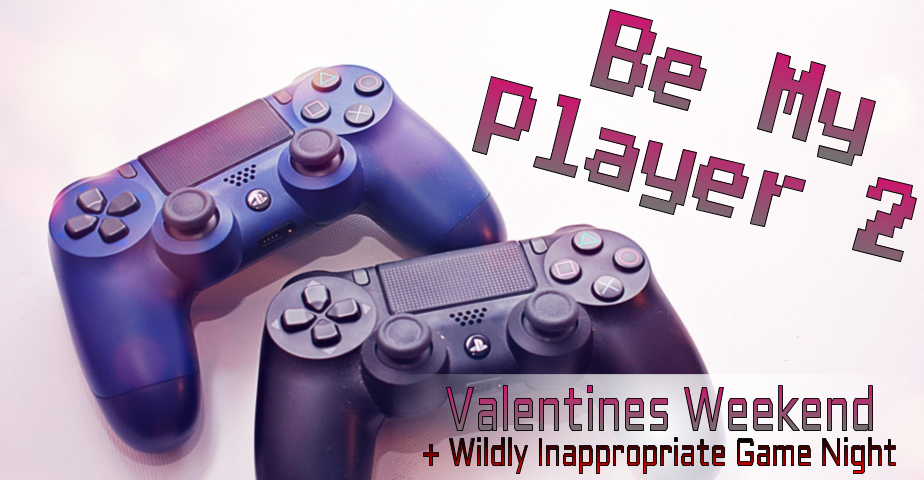 Celebrate Valentines on Thursday, Friday or Saturday—or all three! We've got a trio of super-romantic days planned.
Not feeling it this year? Avoid the hell out of all that lovey-dovey crap from behind the walls of our fortress of irreverence—at Wildly Inappropriate Game Night in the downstairs lounge!
Valentines Specials
Plan a memorable night out—our upstairs dining room will be transformed into a romantic tavern.
Treat that special someone to a three-course dinner from our Valentines Menu of delectable, never-before-seen specials. Enjoy your dinner alongside a glass of wine, or one of our tasty Valentines cocktails.
(Standard Oak & Shield lunch/dinner menu items will also be available)
Our usual Geeks Who Drink Pub Quiz will still be held on Thursday, so…
Reservations are highly recommended. Make yours now.

Planning to pop a special question?
Let us know! We'll help make your moment even more memorable.
Great Games for Two—Available in our Library
| | |
| --- | --- |
| Love Letter |   Targi |
| Lost Cities |   Ninja Taisen |
| Kingdomino |   Niya |
| Hive |   Brave Rats |
| Roll for It! |   The Builders |
| Karuba The Card Game |   Onirim |
| The Fox in the Forest | Patchwork |
| Codenames Duet | Unlock! |
Wildly Inappropriate Game Night
"We are going to ruin Valentine's Day for these nice people."
Retreat to the darkness inside your heart and refuse to celebrate made-up, non-holidays with an irreverent game night! We'll laugh, we'll cry from laughing too hard, and most of all—we'll avoid all things heart-shaped, pink, cutesy, or otherwise vomiting inducing.
(Plus, be sure to check out the secret sutra wall in all of its bawdy magnificence!)
Wildly Inappropriate Games Available
The Voting Game
Dirty Minds
What Do You Meme?
Hot Seat
Who's Most Likely To…
Deadpool vs. The World
Cards Against Humanity
DrunkQuest
Never Have I Ever
That Was Awkward
God Hates Charades
Privacy
That Dirty (

blank)

-ing Card Game