Arkham Horror LCG: The Blob the Ate Everything
When:
September 8, 2019 @ 12:00 pm – 4:00 pm
2019-09-08T12:00:00-05:00
2019-09-08T16:00:00-05:00
Cost:
100 MVP points or $3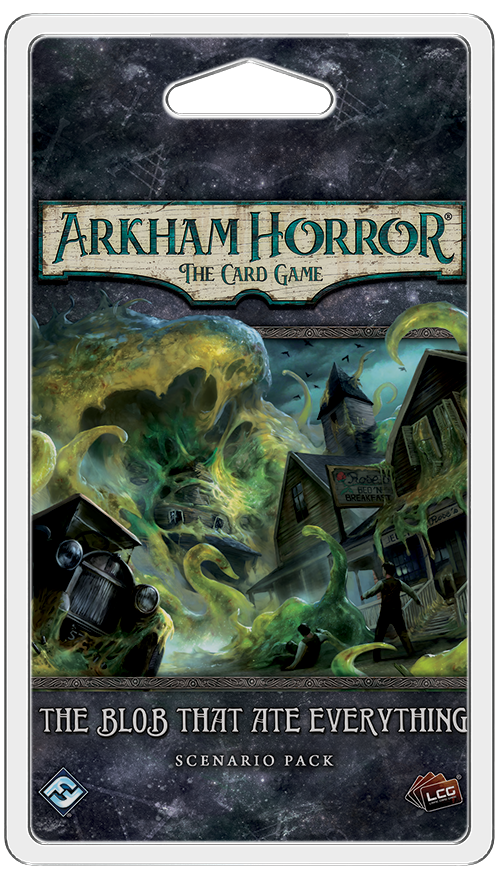 First the meteorite crashed in town. Then the government came and quarantined the area. Last night, the creature hatched and started eating everything. And I do mean everything…
Can the investigators figure out what's going on and defeat the Blob before they are eaten, too?
Join us for this year's special Arkham Horror LCG group scenario, featured at Gen Con 2019!
Basic Rules Knowledge Preferred
Because this is a timed group event, we suggest that players have at least a basic understanding of the Arkham Horror LCG rules and mechanics.
BYO Investigator Deck
Pre-build the investigator deck of your choice, and bring that deck along with your game tokens (health/horror/clue/etc)
If you don't have a deck to bring, we will have a limited number of pre-built decks available.