D&D Core Rules Gift Set (Limited Edition)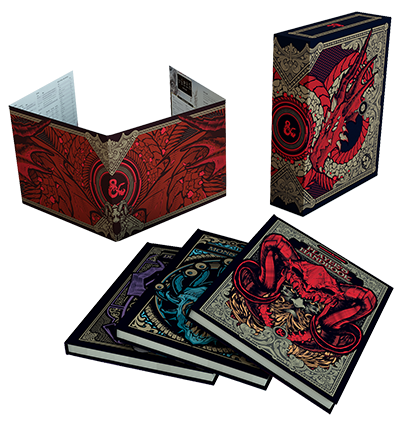 Take your D&D core set to an all new level—we figure at least level 20—with the Limited Edition 5E Core Rules Gift Set, releasing in October 2018.
Available only in hobby stores, this set features alternate art, and will be available nearly two weeks prior to the standard core books box set.
This incredible set is the perfect path to upgrade your over-worn core books, or to fully immerse a friend who is looking to get into the game.
Core Rules Gift Set Includes: Alternate art versions of the Player's Handbook, Monster Manual, Dungeon Master's Guide, and Dungeon Master Screen, as well as a gorgeous box fitted keep the set safe.
Available: October 19, 2018