Countdown to GlennCon: Smash Up All Stars Event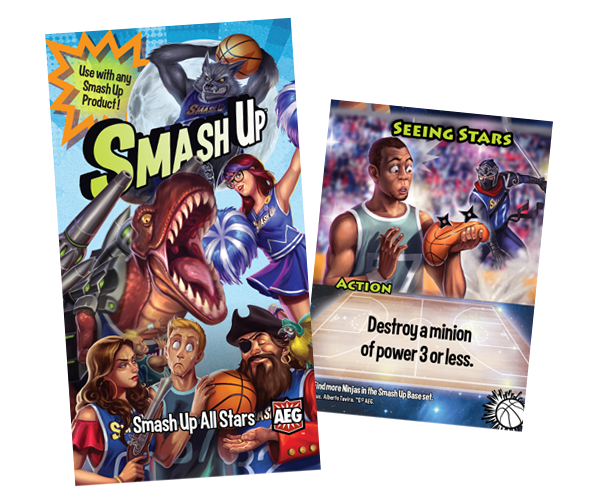 GlennCon is the best time of year to spend a weekend browsing the demo wall and playing whatever piques your interest.
But it's also a great time to take advantage of some premium events, like the all-new Smash Up All Stars Event!
This event will give you the chance to get the new "All-Stars" faction, a specifically chosen mix of existing Smash Up minions and actions that have formed an all-star team.  To play basketball… in Space!   Because that's their Jam. Erhrm…
Join us at 4:00PM on Saturday, July 22.
Entry is $6 per player.

Each participant will receive a brand new full faction, the All-Stars, for your Smash Up game!
The event winner will take home a set of Upgraded Tokens and Token Bag.
This event will have very limited space, so be sure to get your name on our signup list by showing up early on Saturday or calling ahead that morning.
Event Format
During this event, each player will receive a faction from a previous Smash Up set to SMASH together with the All-Stars faction.
We will split into two tables and each table will play a full game of Smash Up.
Once those games have concluded, the Top 2 players from each table will come together to play a second game.
The Winner of the second game receives the Upgraded Tokens & Token Bag!