Call to Adventure—featuring The Name of the Wind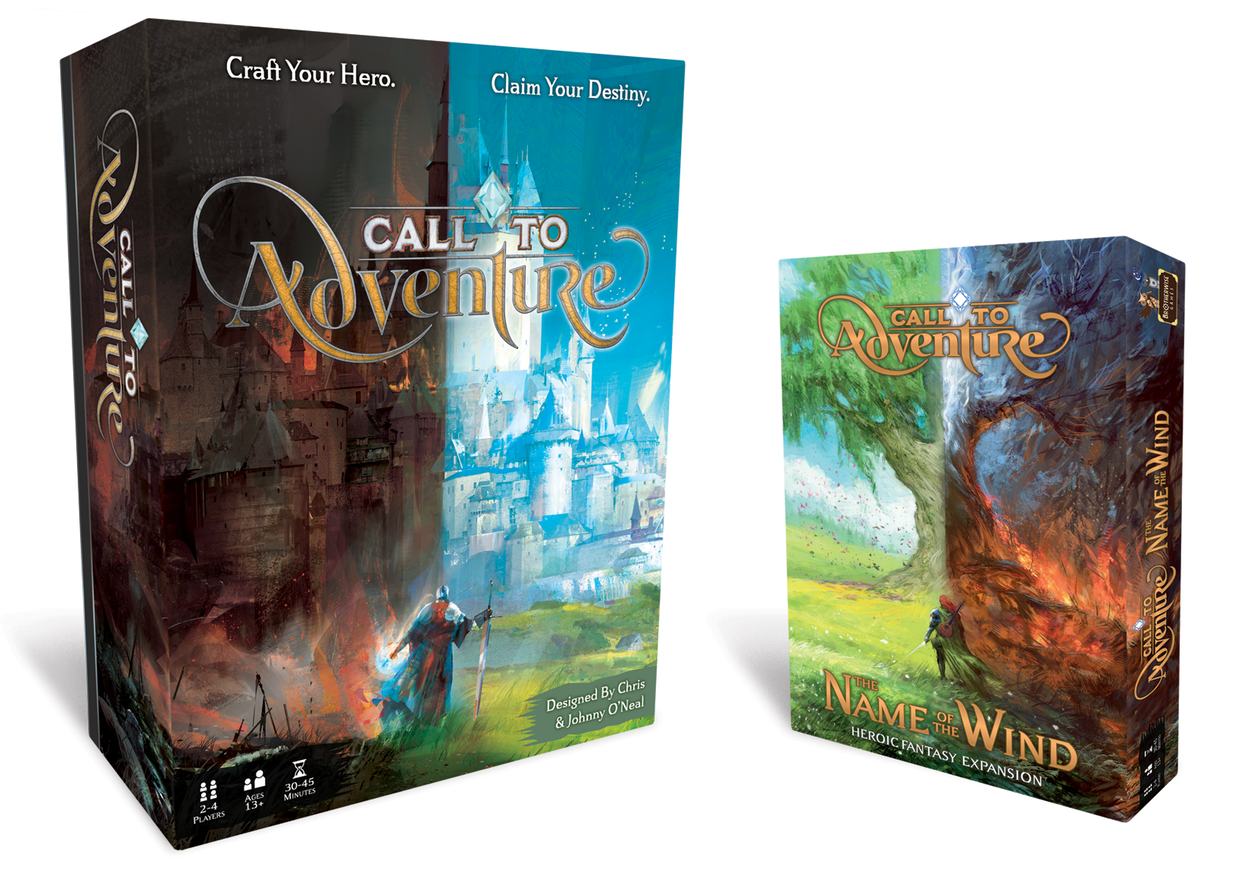 Design your own path of heroism—craft the greatest destiny of all!
In Call to Adventure, you'll develop your hero's destiny by playing cards to build your character, casting runes to face challenges, and choosing whether to follow a path of heroism or villainy. Because of the game's story-driven focus, facing a childhood rival or meeting your true love can be as important as slaying a dragon.
The core game mode is a 2-4 player competitive game, but Call to Adventure can also be played solo or cooperatively!
Ah yes, this post's title says something about…
Novel Collaborations
What's a story without a bit of inspiration? Draw yours from two New York Times bestselling authors, Patrick Rothfuss and Brandon Sanderson, in the first two expansions of this game.
Name of the Wind and Call to Adventure: Stormlight will introduce story and character content from the Kingkiller Chronicles and Stormlight fantasy series!
How does the game work?
Call to Adventure is a game about choices. Will you begin your tale as a peasant or a noble? Do you value strength or wisdom? Do you seek love or glory? And will your tale be a tragic or triumphant one?
Every step of the way, you'll make choices between one-time rewards and future potential.
Your tale begins withe the first three cards you'll see: Your Origin, Motivation and Destiny.
Draw two of each of these card types and immediately begin crafting your hero by placing one of each into your Story.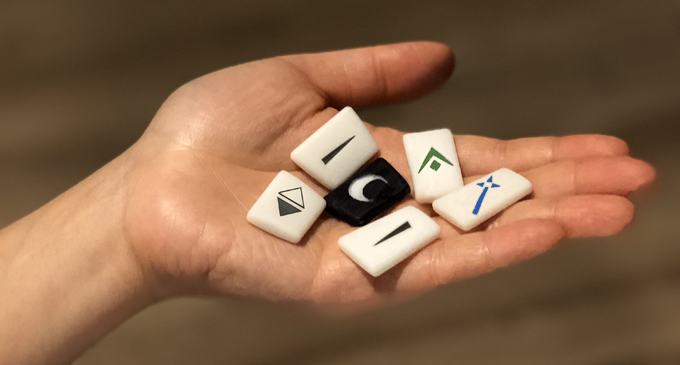 Call to Adventure uses a unique system of Runes to see if fate is on your side. The three core runes can be used for any challenge, and you can add additional runes from any relevant Abilities you possess. Want to seal the deal on this challenge? Risk a touch of corruption, and you can add a dark Rune to the pool.
Every turn, you may attempt to add one card to your Story. For example, to gain a Trait, you must simply meet its prerequisites.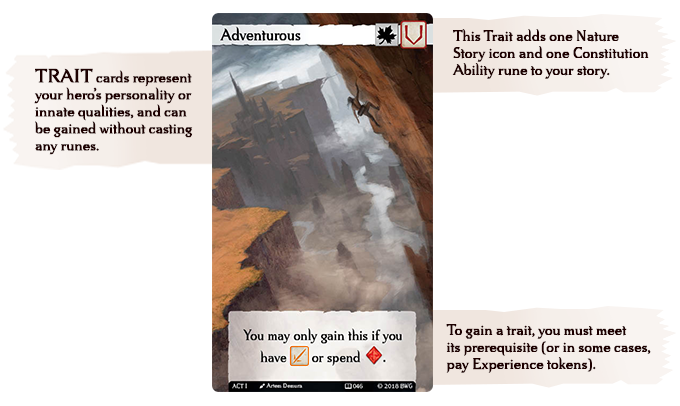 The experience doesn't end there! Hero cards, Antihero cards and Experience tokens can all play a role in your character's destiny.
With strong elements of engine building, set collection, and cross-table play, we can't wait to play Call to Adventure!
Choose your path. Cast the runes. Achieve your destiny.