Calendar
Too overwhelming?  Select Tags to filter by event types.
Apr
16
Sat
Workshop: Dungeon Master Essentials

@ Bayshore
Apr 16 @ 10:30 am – 2:30 pm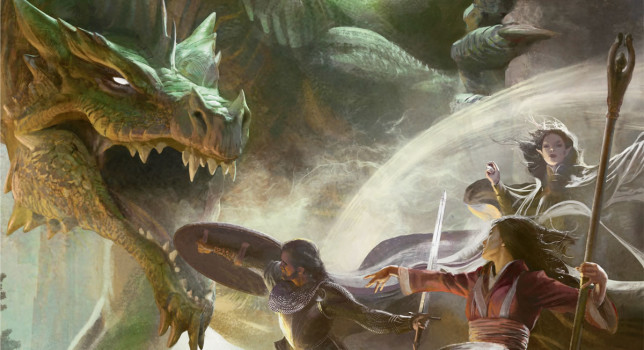 Learn how to build and run your own adventures and campaigns in the fifth edition of Dungeons & Dragons!
This class will take attendees through the essential concepts of acting in the role of Dungeon Master. It will cover concrete basics, like the rules of the game and what the role of Dungeon Master involves, as well as tips, tricks and advice on how to make your adventures more immersive and – most importantly – fun for your players.
This workshop will follow a loose structure covering the following:
First, we'll introduce D&D 5th Edition:

Conceptual basics
Rules overview
Major differences from previous editions

Then, our instructor will run a short adventure for attendees. This will give workshoppers the opportunity to watch an experienced DM run a session, and study how he does so.
Lastly, we'll take some time to recap the adventure and debrief on what the players experienced:

Why did the DM make certain decisions?
What made the adventure belong to the players as much as the DM?
How can DMs best make an adventure fun for their players?
Interested attendees may also stick around after the workshop and put their newly acquired DM skills into effect during Bayshore's weekly Dungeons & Dragons event.
Mar
28
Tue
X-Wing Learn-to-Play Day

@ Greenfield
Mar 28 @ 5:30 pm
Join us for this learn-to-play event featuring the Star Wars: X-Wing miniatures game!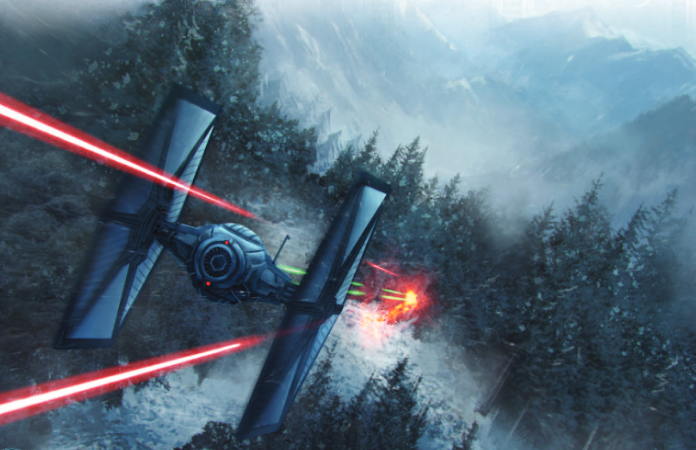 This event is built for newer players who are looking to build their knowhow about the game of X-Wing.
X-Wing expert Zach will cover everything a new player needs to know, from the rules and strategy to squad-building and expanding your collection.
No materials or experience required. Feel free to bring your own X-Wing ships, otherwise all ships, cards and materials will be provided.
We'll see you out on the tables!
Oct
14
Sat
Iron Dragon

@ Greenfield
Oct 14 @ 5:00 pm
The Dragon rides at midnight!  er, 5pm!
Join "the" Barrister, himself as we play with crayons and dragons-that-are-trains* in this new gorgeous edition of the classic Iron Dragon rails game.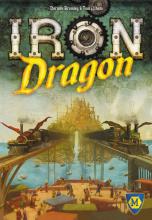 * Ok, seriously, this is a lengthy game in the Empire Builder series of games, affectionately called the "crayon rails" games because they are railroad games where you draw your track on the board with crayon.  Rails games remain some of the most engrossing, best games I've played, and Iron Dragon is the longest, most-involved of them all.  BECAUSE THERE ARE DRAGONS!  And the Rainbow Bridge.  And the Underground (never go to the Underground!)  But I digress.  This game will probably take 5-7 hours, and we'll be playing long after the store officially closes.  Rails games are not hard, but they are involved.  We'll hopefully have multiple tables going, so stop by, see what's going on, and join in.  I typically don't recommend Iron Dragon as your first crayon rails game because it is the longest and most difficult, but those who have played it as their first seem to love it just as much as I do.
-G
From the publisher's description
Return to the fantasy-steampunk world of Darwinina in Mayfair Games' classic Iron Dragon! After a century of ruin and chaos, the dwarves, elves, humans, orcs and trolls have begun to rebuild their world. To do
this, they need to bring back the steam driven dragons of trade, they need the Iron Dragons.
Using the classic crayon rails mechanics, build tracks across this magical land to deliver goods and earn money. Iron Dragon also features random events that can trigger serious dilemmas, making your job more difficult.
Cross jungles, forge rivers and bribe the orcs of the underworld in this returning classic!