Calendar
Too overwhelming?  Select Tags to filter by event types.
Aug
8
Sat
Virtual Painting Workshop—Young Red Dragon

@ Virtual Event - Google Meet
Aug 8 @ 11:00 am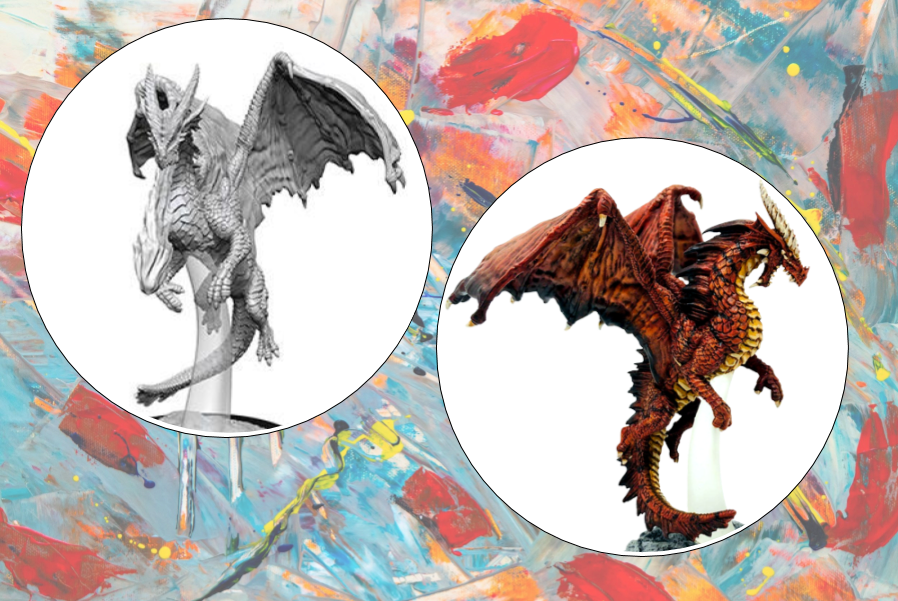 Join us for a virtual painting event, where we'll all paint the same miniature together!
Our community host, Bob, will share techniques and tips on how to make your Young Red Dragon look great.
The Google Meet link for this virtual event will be shared on the Facebook event page on the day of the event.
Find your Young Red Dragon in our Online Store!
Suggested Paints & Tools, from your host:
The linked items below are the specific paints our host, Bob, will be using to paint his miniature at the event, and are meant as suggestions. You are absolutely welcome to use the list as a general guide for what shades and colors of paints to have on hand.
Tools
A larger base coat brush, a detail brush , and a big beat-up brush for dry-brushing the scales.
Grey Seer Primer
"I'd recommend that everyone give their dragon a primer coat of Grey Seer spray beforehand, even over the flame effect part of the miniature."
Base Paint—Grey Seer Base
Flesh Tearer's Red
Skeleton Horde
Cygor Brown
Black Templar
Iyandan Yellow
Gryph Hound Orange
A Bright White
A Bone White
A solid Matte Black
A Bright Red
An Earth Tone shade paint or wash