Calendar
Too overwhelming?  Select Tags to filter by event types.
Feb
29
Sat
Leap Day: Time-Themed Game Day

@ North Shore & Greenfield
Feb 29 @ 12:00 pm – 3:00 pm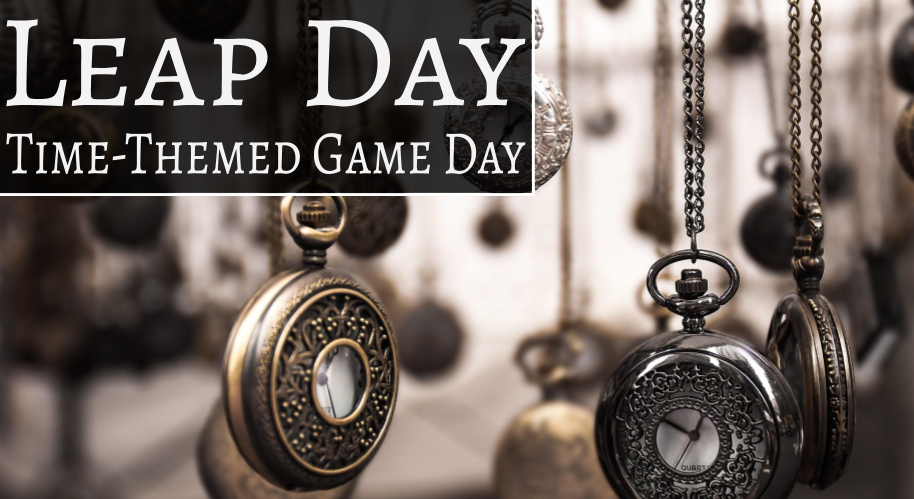 It only happens every four years, and this year it's on a weekend!
Celebrate your Leap Day by joining us for some games themed around Time.
New players are always welcome. We'll go over the rules of each game before we get playing.
Games about time travel, games with time-based mechanics, maybe even just games with timers—any excuse to spend our Leap Day gaming, really.
We'll see you then!
Mar
15
Sun
Adventure Playtest: Dungeon Crawl Classics

@ Greenfield
Mar 15 @ 12:00 pm – 4:00 pm