Calendar
Too overwhelming?  Select Tags to filter by event types.
Nov
9
Sat
Open House: Neighborhood Toy Store Day

@ North Shore
Nov 9 @ 11:00 am – 3:00 pm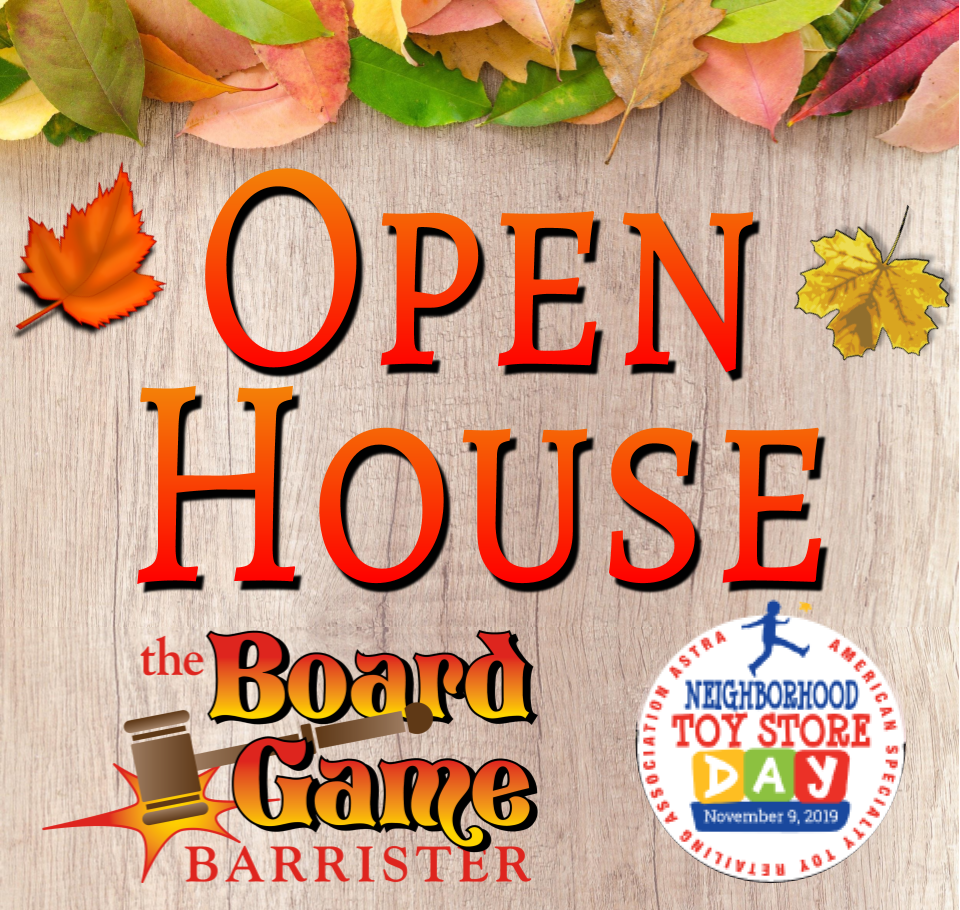 Join us as we celebrate National Toy Store Day with an Autumn Open House event at our newest location—North Shore!
Board Game Barrister—North Shore
5530 North Port Washington Road
Glendale, WI 53217
Stop in and explore our shop, meet our team, dive into our great selection of toys and puzzles, and learn a new game (or ten).
Having recently relocated from inside the Bayshore Town Center, we're proud to have discovered our own brick-and-mortar location in the Glendale community.
For those who are new to us: Board Game Barrister is a local chain of Milwaukee-owned and operated stores specializing in board games, toys, puzzles, collectibles, and most of all—fun!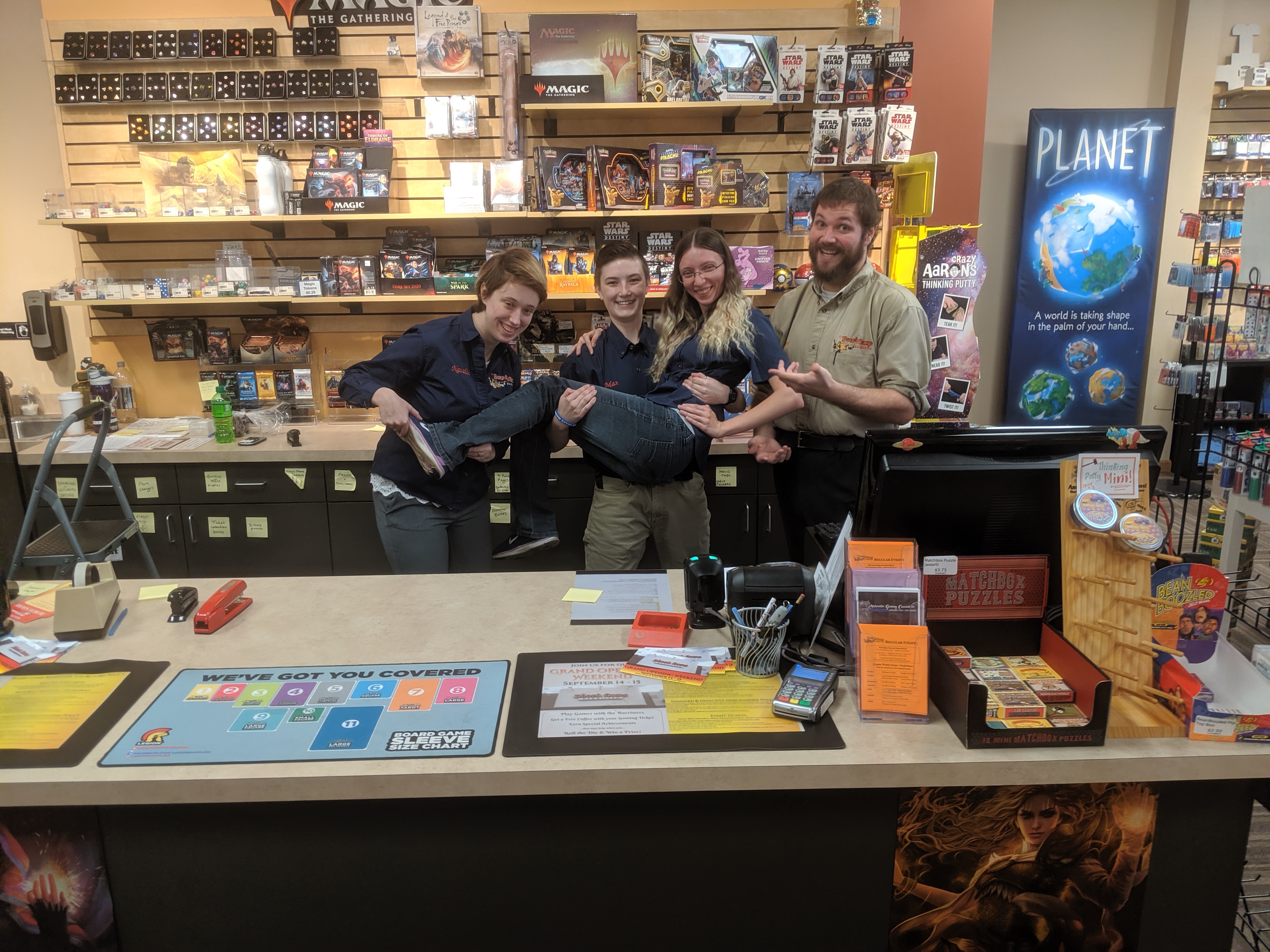 What to do at the Open House?
Try out some of this year's best new games;
Sit in on one of our scheduled learn-to-play game events (schedule coming soon!);
Holiday shopping soon? Get amazing suggestions from our knowledgeable team;
Hear about our weekly and one-time events for adults, kids and families;
And more!
Plus—If you're like us and you prefer to sip a warm, caffeinated beverage while playing games, you'll love our selection of delicious cafe beverages—lovingly made by our "Barrister baristas," and only available at our North Shore location!
Feb
29
Sat
Leap Day: Time-Themed Game Day

@ North Shore & Greenfield
Feb 29 @ 12:00 pm – 3:00 pm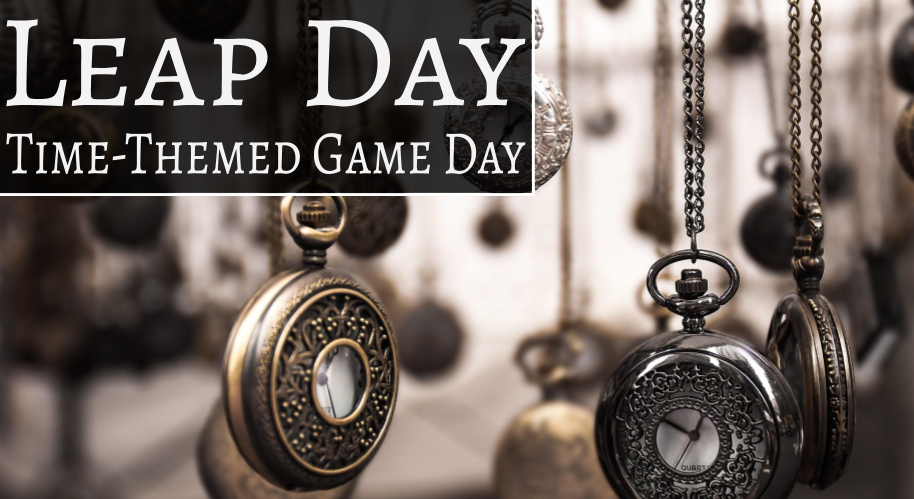 It only happens every four years, and this year it's on a weekend!
Celebrate your Leap Day by joining us for some games themed around Time.
New players are always welcome. We'll go over the rules of each game before we get playing.
Games about time travel, games with time-based mechanics, maybe even just games with timers—any excuse to spend our Leap Day gaming, really.
We'll see you then!