Calendar
Too overwhelming?  Select Tags to filter by event types.
Jun
1
Sat
International Tabletop Day 2019

@ Bayshore, Greenfield, Mayfair and Oak & Shield
The Tabletop Day Schedule of Events is Now Live!
Friends, Gamers, Champions—Lend me your dice!
International Tabletop Day draws near! On June 1, gamers across the globe will come together as a community to celebrate and share our passions—by playing more games!
Board Game Barrister is getting in on the fun with an all-day schedule of events and free open gaming for those who want to spend the day exploring our wall of demo games.
So get in on the fun, discover some great new games, and maybe you'll walk away with some goodies and promos for your favorites.
Tabletop Day at the Pub!
Thanks to the mysterious forces of fate, our Oak & Shield Pub will have been open for 56 weeks without hosting a Tabletop Day. Let's change that! Oak & Shield will be in full gaming mode with an entire day of events, food, drink, patio games, and more!
Call for Event Runners
Bring your passions to the table! This is your chance to spread the love for your favorite games and find folks to play with. Worker placement, deck-building, roleplaying, party games, bluffing, miniatures and social deduction games—whatever you want to play on the international holiday for our favorite hobby!
(Oh, and did I mention? You'll get MVP points for every game you host!)
Choose one or more games to host from the Tabletop Day games list.
Prefer to play games rather than run them?
Brilliant! Playing games is what International Tabletop Day is all about, and we'll have plenty of event runners looking for players to fill their tables! Stop in and celebrate the tabletop games you love surrounded by your fellow gamers, all day at the Board Game Barrister locations in Bayshore, Greenfield, Mayfair and the Oak & Shield Pub!
Nov
13
Wed
Destiny: Highlander 40/40 Tournament

@ Oak & Shield Gaming Pub
Nov 13 @ 6:00 pm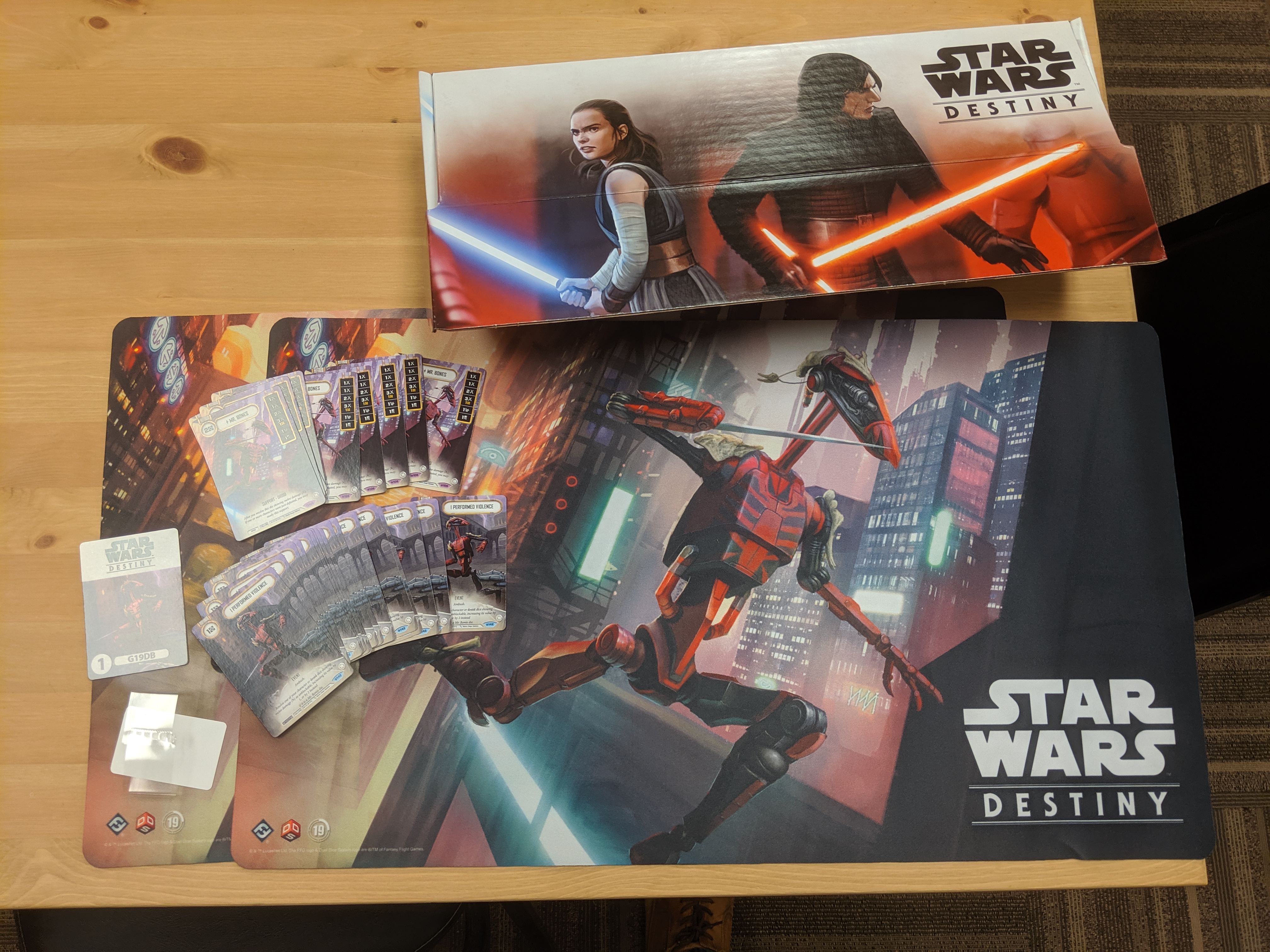 This event uses the Infinite Holocron for all errata and Balance of the Force. Your deck must be Infinite legal including points and restricted list with the following changes:
Players have a 40-point limit on Characters and Plot cards. Characters may be elite.
Players must have exactly 40 cards in their player deck.
Players can only include one copy of any given card in their deck, INCLUDING characters!!
The following cards are banned:
Double Down
X-Wing
TIE Fighter
Lightsaber Mastery
Order 66
Prizes from the Seasonal Premium Kit
Participation—Full art I Performed Violence promo
Top 8—Full art Mr. Bones promo
Top 2—Seasonal Playmat!