Board Game Barrister at Wisconsin Comic Con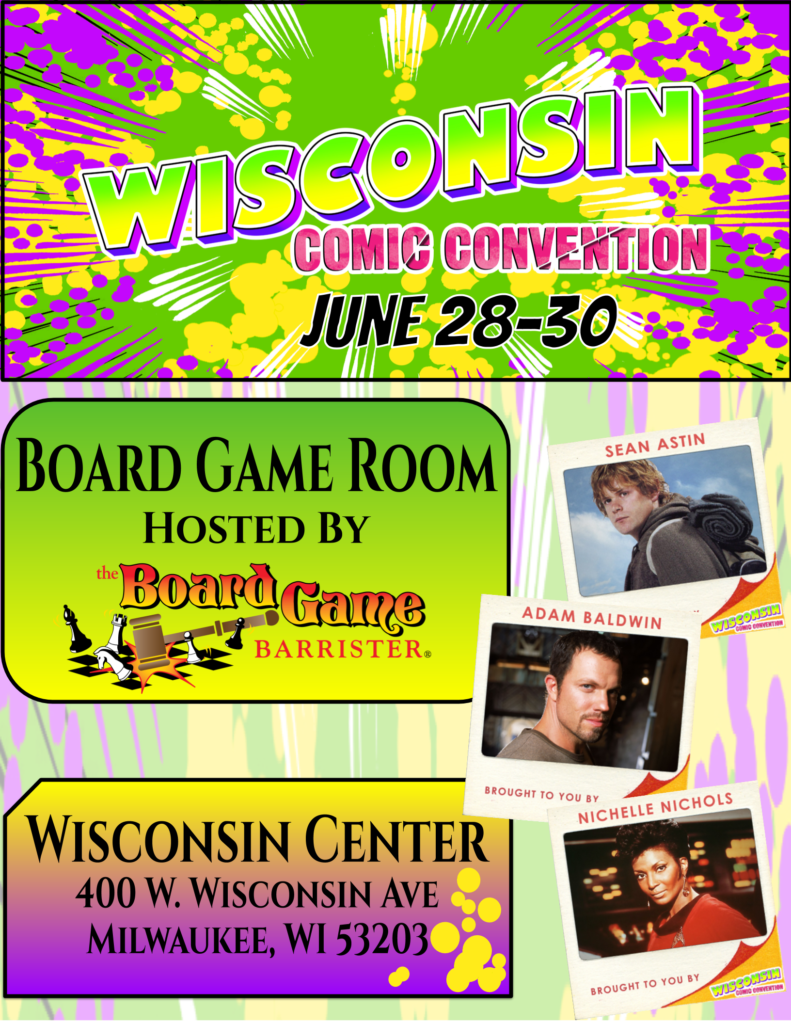 Hang out with the Barristers as we host the board game room at Wisconsin Comic Con!
We'll bring a great library of brand new and beloved games. Stop by and play one of your favorites, or ask one of our game room hosts for a demo of something new!
We'll also have games available for purchase, as well as our selection of Ding & Dent discounted games from the South Milwaukee Warehouse.
Wisconsin Comic Convention
June 28-30, 2019
Wisconsin Center (Room 101)
400 W. Wisconsin Ave
Milwaukee, WI 53203
Wisconsin Comic Convention is a new comic book convention located in downtown Milwaukee, at the Wisconsin Center. The three day event features exhibitors specializing in comic books, toys, games, Star Wars, Star Trek, anime, manga, cosplay, artwork, sketches, apparel and more.
In addition, a roster of comic industry professionals, and comicdom-related celebrities are in attendance for attendees to meet and greet. As admission is kept reasonable for adults and FREE for children, the Wisconsin Comic Convention is a family-friendly convention.
Board game room participation is free to all Wisconsin Comic Con badge holders.