Board Game Barrister and 42 Lounge Announce Oak & Shield Gaming Pub
The Board Game Barrister and 42 Lounge Announce Partnership and New Business Venture on Milwaukee's East Side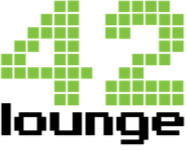 Contact: Lisa Romella
(414) 243-2117
[email protected]
MILWAUKEE, FEBRUARY 12, 2018 – Board Game Barrister, Ltd announced today that it is partnering with local geek bar, 42 Lounge, to open a new bar/restaurant/gaming space on Milwaukee's East Side.
The duo will open The Oak and Shield Gaming Pub at 600 East Ogden in Spring 2018. The current 42 Lounge space at 326 East Mason will close at the end of March.
Board Game Barrister, Ltd, which operates four stores in Southeast Wisconsin, saw a natural fit for its games business with the 42 Lounge community.
"42 Lounge has done a great job of engaging the local gaming community in a nightlife bar environment.  What makes this partnership exciting is that we can extend 42's engagement to the community at large where everyone can rediscover the joy of playing games in a cozy pub atmosphere." said Gordon Lugauer, President and CEO of Board Game Barrister, Ltd.
The main floor will provide space for dining, board games, trivia, and karaoke. 42 Lounge will move into the lower level, and will provide space for video gaming, mead tastings, and private parties. Oak and Shield Gaming Pub will feature local brews, an extensive list of meads, ciders, and hand-crafted cocktails. The menu will offer snacks, burgers, and small plates.
"By teaming up with Board Game Barrister, we're better able to meet the needs of the board game community while continuing our tradition of giving geeks a place to connect and relax," said Lynn Richter, owner, 42 Lounge. "With this location, we can offer food, more space for tabletop games, and a private party space."
About Board Game Barrister, Ltd
Since 2005, the Board Game Barrister has been creating community and friendships built around playing games.  We believe in the cultural power of games, where people of all types can gather to share laughter, wit, and skill.  The Board Game Barrister also believes in the power of retail – the act of sharing our love of social fun directly and in-person to create an engaging and personalized shopping experience.  Games, toys, puzzles, and mind twisters, too – there's always something fun to discover at the Board Game Barrister.
About 42 Lounge
42 Lounge has been open since 2013 and has made it our mission to give geeks a space to feel at home in Milwaukee. In addition to playable gaming consoles and tabletop games, we're known for our large fandom and cosplay events, including the recent sold out Yule Ball event at Turner Hall.