Barrister Personal Shopper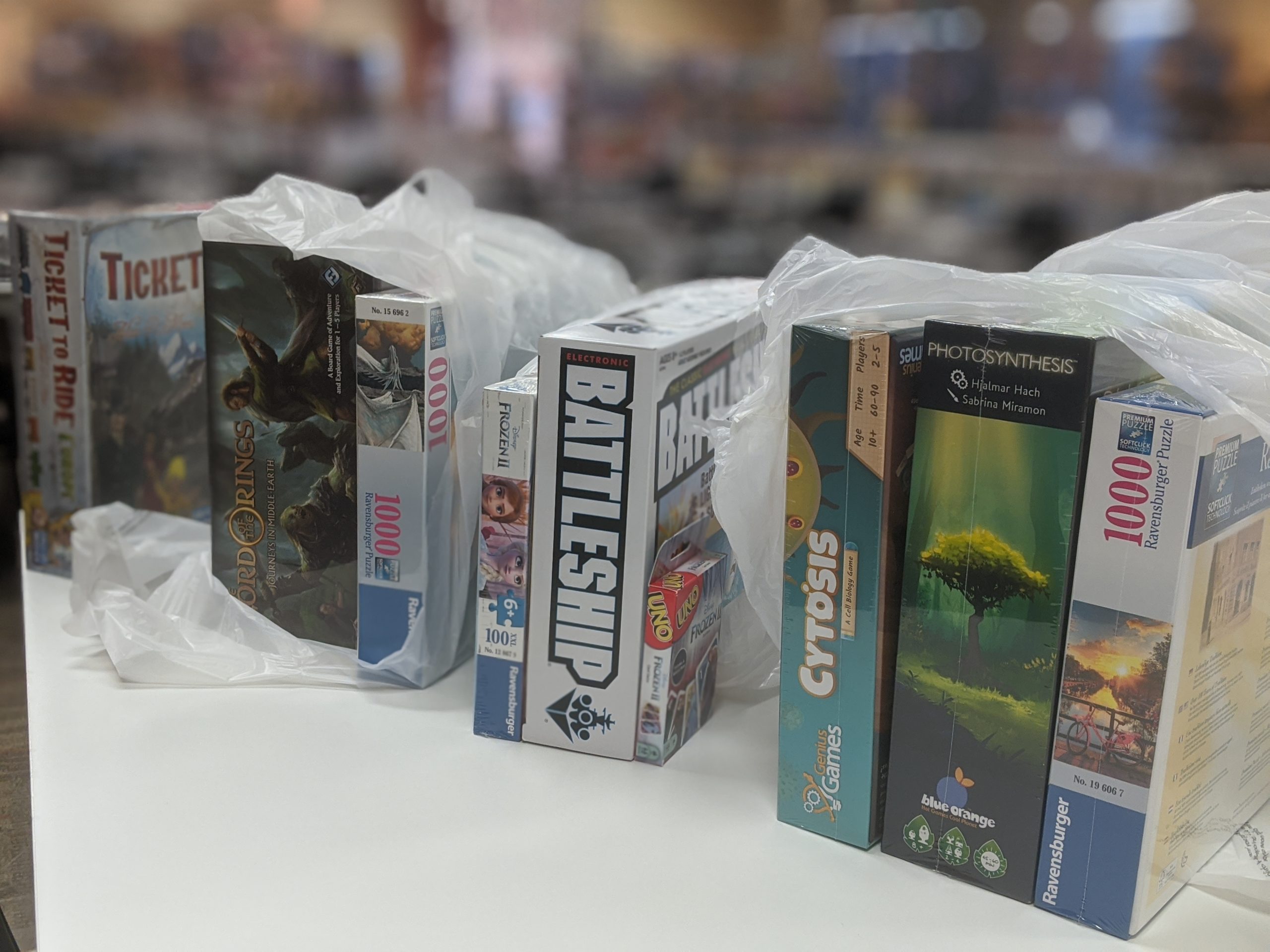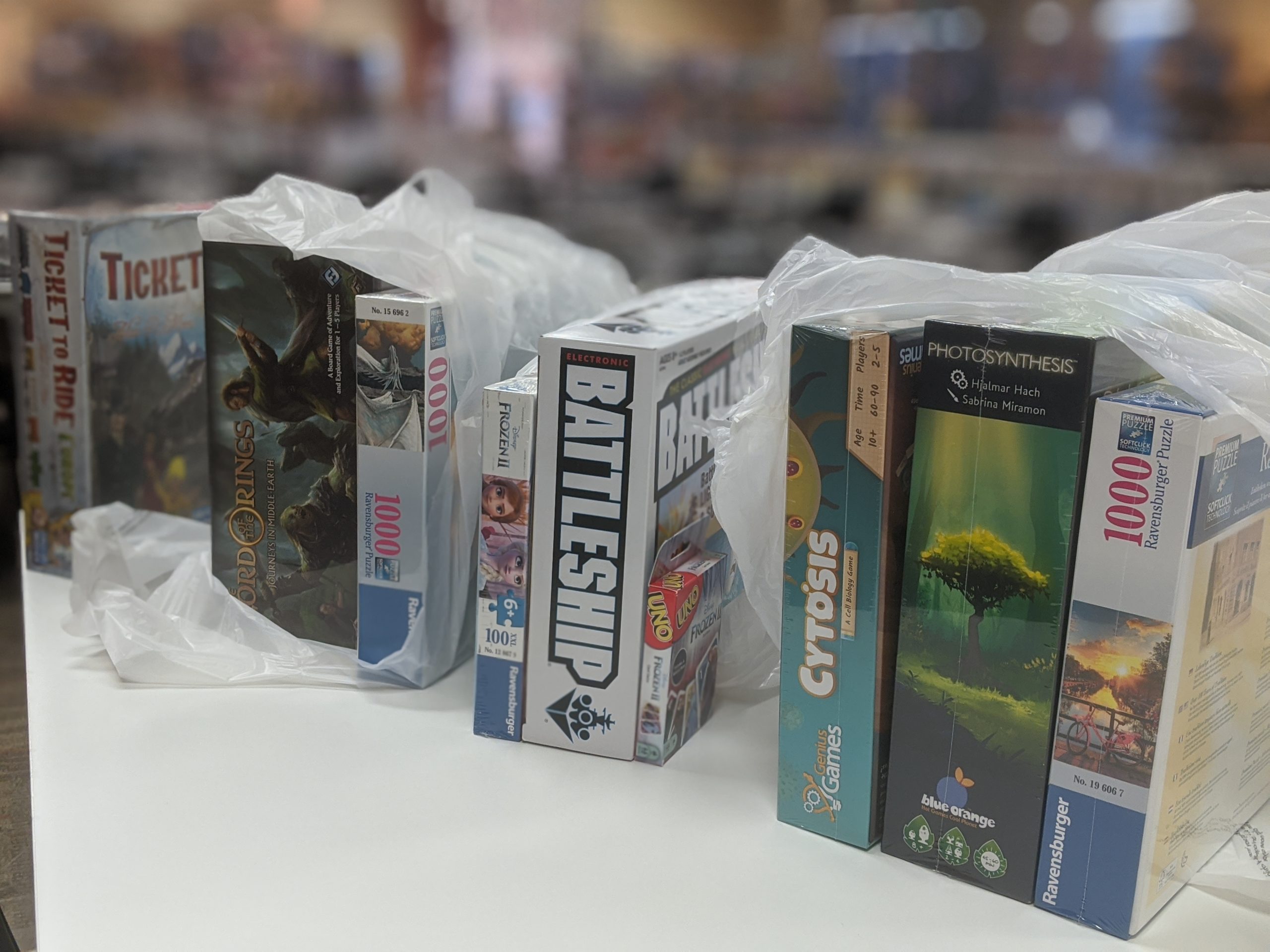 Next-day delivery of games, toys, & puzzles with food to Milwaukee County.
Plus our Barristers' expertise!
Barrister Personal Shopper order link
UPDATE
During the Safer At Home period (Emergency Order #12), our Board Game Barrister retail stores are closed.  In-store and curbside pickup is not available.
Because food delivery is considered an essential service, we've expanded our delivery options from our Oak & Shield Gaming Pub and we'll gladly add games, toys, and puzzles to your food delivery order.  While this was not the synergy we anticipated when we opened a restaurant, it is proving to make a difference in people's lives while we all muddle our way through to the other side.
Delivery of food & games is available Monday – Saturday.
How food & games delivery works
We'll bundle up each day's Heat & Serve orders into a cooler at the Oak & Shield each afternoon. Then we'll head to each now-closed store to pick up our favorite games for each family's Barrister Personal Shopper order, taking into account their preferences, who will be playing, etc. We'll call as we leave each stop to let you know we're coming, and we'll call again when we arrive with your Heat & Serve tray(s) of food prepared by the Oak & Shield cooks in our kitchen and the games selected by your Barrister Personal Shopper.
Delivery Schedule
Monday Delivery

orders placed Saturday through noon on Monday

Tuesday Delivery

orders placed Monday through noon on Tuesday

Wednesday Delivery

orders placed Tuesday through noon on Wednesday

Thursday Delivery

orders placed Wednesday through noon on Thursday

Friday Delivery

orders placed Thursday through noon on Friday

Saturday Delivery

orders placed Friday through 4pm on Saturday

No deliveries on Sunday
Do I need to order food to get games?  Yes.  Food delivery is an essential service, game delivery is not.
Here's the rest of the original Barrister Personal Shopper post, with some edits.
Barrister Personal Shopper order link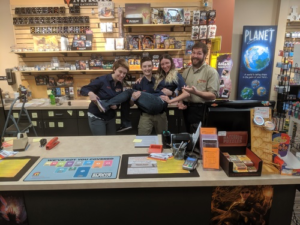 Seems we're all going to be spending some unplanned time at home.  If you're reading this, you already know that games, puzzles, and toys are great ways both to pass the time and to keep the youngsters engaged while the adults try to get some work done at their new office (a.k.a. "the kitchen table").  Going out to shop for something new… might not be the thing to do.  While our online retail brethren are great when you know what you want, the joy of in-person retail is discovering that personalized recommendation that you didn't know you wanted.  Even when you can't come into the store, we're ready to do our part with the concierge service we're calling the Barrister Personal Shopper.
Here's how it works.
Visit the Barrister Personal Shopper webpage.
Complete a short questionnaire that answers some of the most-effective questions we ask to make the best recommendations when you visit our stores, including:

Who will be playing?
What sort of experience are you looking for?
What's your budget?

You pay online.
You tell us where you want to pick up your order.  Pickup is not currently available.

Curbside pickup is available.  Pickup is not currently available.
Home delivery to Milwaukee County is available.

Deliveries are made the next-day, Monday-Saturday.

Your order is assigned to a Barrister at the store you selected, your Personal Shopper.

They select some of their favorites based on your questionnaire.

Your Barrister Personal Shopper calls you when your order is ready.

They'll review their choices with you, and substitutes anything you already own with a new choice.

You come to the store to pickup your order.  In & out, because you've already paid online.

If you want curbside pickup, call when you arrive and we'll run your order out to you.
The stores are closed until further notice.  Pickup is not currently available.
MVP Points.  Barrister Personal Shopper purchases will not be logged to your MVP account and will not earn MVP points.  Sorry.