Barrister Personal Shopper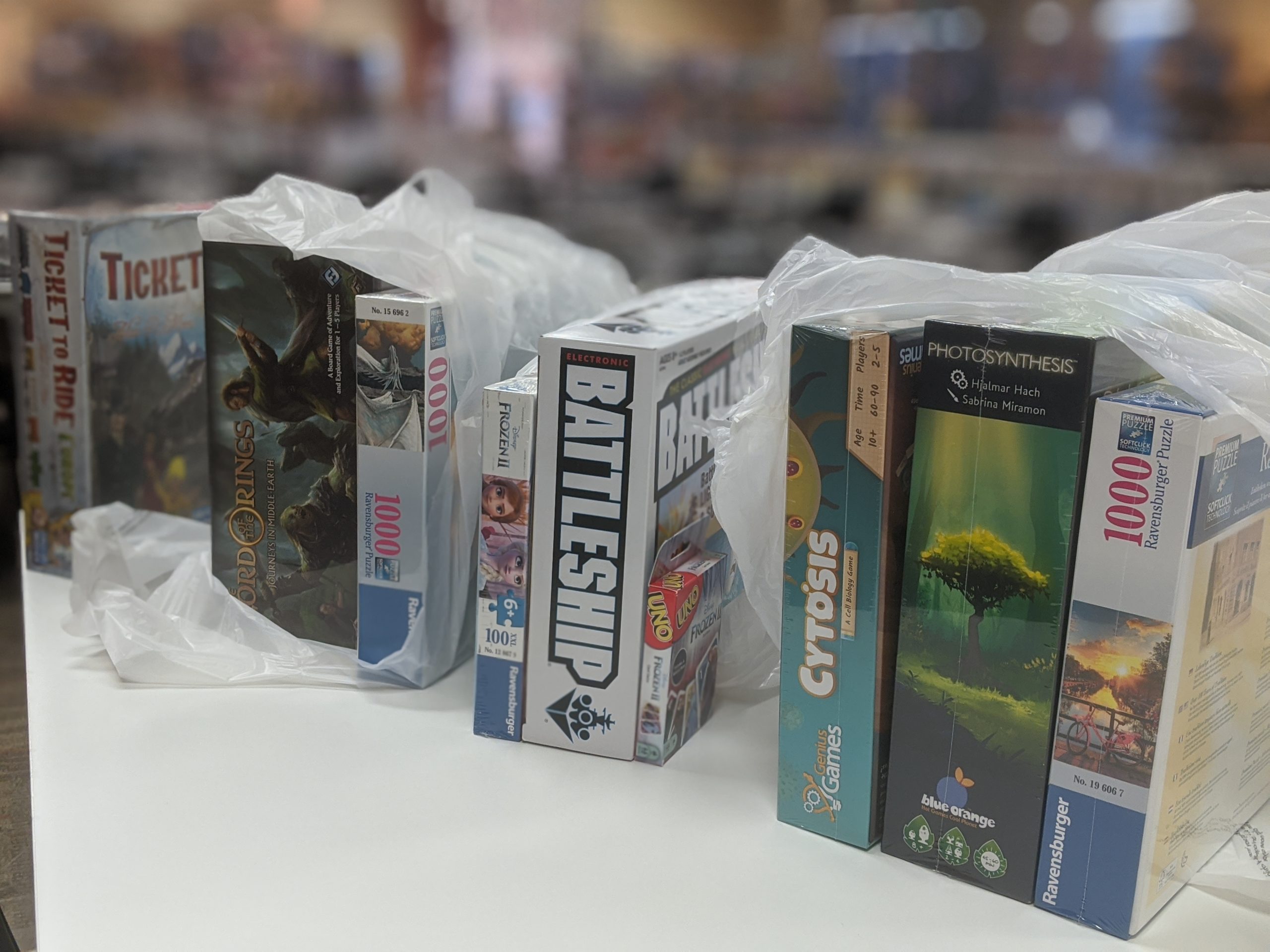 Barrister Personal Shopper order link
If you're reading this, you already know that games, puzzles, and toys are great ways both to pass the time and to keep the youngsters engaged while the adults try to get some work done at their new office (a.k.a. "the kitchen table").  Going out to shop for something new… might not be the thing to do.  While our online retail brethren are great when you know what you want, the joy of in-person retail is discovering that personalized recommendation that you didn't know you wanted.  Even when you can't come into the store, we're ready to do our part with our Barrister Personal Shopper concierge service.
Here's how it works:
Visit the Barrister Personal Shopper webpage.
Complete a short questionnaire that answers some of the most-effective questions we ask to make the best recommendations when you visit our stores, including:

Who will be playing?
What sort of experience are you looking for?
What's your budget?

You pay online.
You tell us where you want to pick up your order.
Shipping available to the contiguous 48 States via USPS Priority Mail.
Friday & Saturday—Home delivery to Milwaukee County is available for orders including heat-and-serve food items.

Friday Delivery—orders placed by 5PM Thursday
Saturday Delivery—orders placed by 5PM Friday
No deliveries Sunday through Thursday

Your order is assigned to a Barrister at the store you selected, your Personal Shopper.

They select some of their favorites based on your questionnaire.

Your Barrister Personal Shopper calls you when your order is ready.

They'll review their choices with you, and substitutes anything you already own with a new choice.

You come to the store to pickup your order. In & out, because you've already paid online!
MVP Points: Barrister Personal Shopper purchases will not be logged to your MVP account and will not earn MVP points.  Sorry.